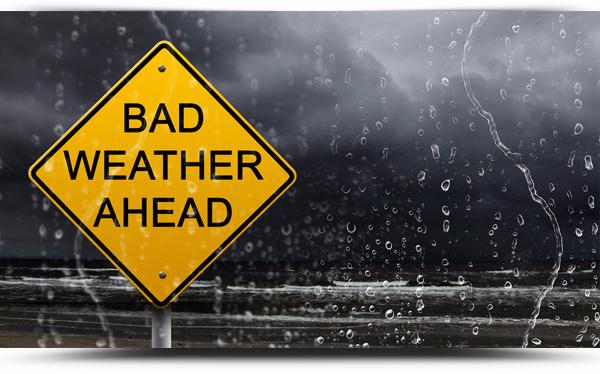 Met Eireann are forecasting sleet and snow from the middle of this week.
It says it will turn bitterly cold from Wednesday through to Saturday with strong winds, scattered showers and ground frost.
Below is the forecast issued Monday 9th January at 5.16am:
Wednesday: Many areas dry but showers near the Ulster and Connacht coasts. Cloudy skies will prevail about southwestern counties, but sunny spells seem likely elsewhere. Feeling bitterly cold in fresh to strong and gusty northwesterly winds with afternoon maximums of just 4 to 8 degrees, highest values under the cloud in the south.
Wednesday night: Scattered showers about Atlantic coasts will penetrate further inland overnight, turning increasingly wintry with hail, sleet and snow possible. Lowest temperatures -1 to +2 degrees. Fresh to strong and gusty northwesterly winds will back southwesterly overnight and moderate.
Thursday: Frequent showers, some heavy with a risk of hail, sleet and snow possible to low levels, mostly across Connacht and Ulster. Very cold with afternoon temperatures struggling between 1 and 4 degrees. Showers continuing through Thursday night with widespread frost and ice. Moderate to fresh westerly winds, strong to gale about west and southwest coasts.
Friday: Continuing very cold with sunny spells and further showers of rain, hail, sleet and snow. Afternoon highs in the low single figures. Showers becoming confined to western and northern coasts at night with severe frosts forming as winds fall light inland.
Saturday: Cold and frosty with sunny spells. Showers becoming increasingly confined to the coastal fringes of the north and west.
Sunday and beyond: Current indications are for less cold conditions with anticyclonic conditions drifting in from the Atlantic.