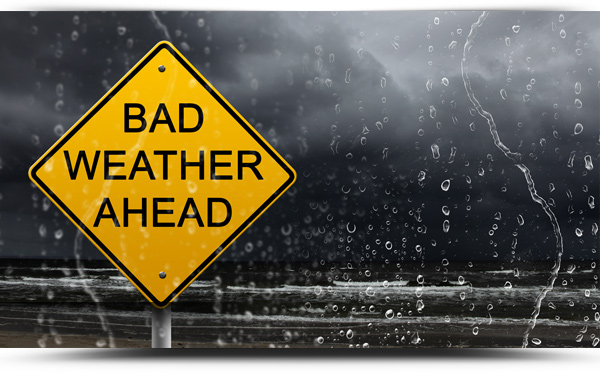 Met Eireannn has issued a Staus Yellow rainfall warning for parts of the country including Roscommon, effective until 9pm Wednesday night.
Rainfall accumulations between 30mm and 50mm are expected over a 24 hour period.
Met Eireann five day forecast is as follows:
Wednesday
A dull damp or wet start, as overnight rain extends countrywide, turning heavy and persistent in many areas through the day, along with the risk of spot flooding. It will however dry up across Munster and west Connacht later in the afternoon or evening, with some brighter periods developing. Cooler than recent days, with highest temperatures of 14 to 16 degrees Celsius. Rather windy at first too, with fresh and gusty southeasterly winds which will later veer southwest and moderate.
Tonight
Lingering rain will clear northern and eastern parts early tonight, and it will become mostly dry but with mist and fog patches. Turning cool with lowest temperatuers ranging 6 to 10 degrees Celsius, in light southwest breezes.
Thursday
Dry for a time tomorrow Thursday with sunny spells. Strengthening southerly winds and thickening cloud will however develop, as outbreaks of rain and drizzle push into Atlantic counties during the afternoon, and spread into other parts later in the day. Some northern and eastern areas may stay dry for much of the day. Highest temperatures 14 to 16 degrees Celsius in fresh to strong and gusty southerly winds.
OUTLOOK: Rather unsettled with further spells of wet and breezy weather as an Atlantic flow prevails. Drier brighter interludes occurring too though.
THURSDAY NIGHT: Breezy to begin with scattered outbreaks of rain, clearing away into the Irish Sea overnight. Lowest temperatures 8 to 11 degrees Celsius.
FRIDAY: Nice spells of autumn sunshine to begin, however it will become breezy with heavy possibly thundery showers moving in across the western half of the country. Drier elsewhere with further spells of sunshine and just well scattered heavy showers. Feeling fresh with highest temperatures 13 to 16 degrees Celsius, best values across eastern counties. Southwest winds will be moderate to fresh and gusty.
THIS WEEKEND: Unsettled with spells of wet and breezy or even windy weather. Current indications suggest Saturday night will be the wettest windiest period. Highest temperatures will range a near normal 15 to 17 degrees Celsius, with best values further east. South to southwest winds will be fresh and gusty.