News
'Sweet Rockingham' CD raises €1600 for Cancer Care West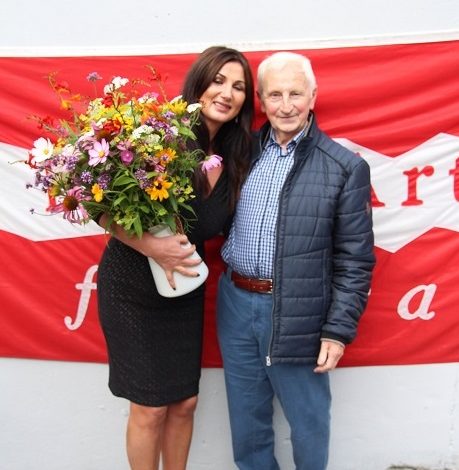 'Sweet Rockingham' is a CD launched during Boyle Arts Festival 2021 and all proceeds from the sale of it are going to Cancer Care West.
Local man Cormac Callery wrote the lyrics, which were set to music by musician Donal O'Connor. The song was then recorded, with vocals by Gráinne Caldbeck.
According to Cormac: "Gráinne and I wish to say a big thank you to all those who bought our CDs of 'Sweet Rockingham', the proceeds of which, along with other contributions have gone to the Cancer Care West charity."
"So far this has amounted to €1600 and your generosity is much appreciated."
"The song 'Sweet Rockingham' comes from my love of Rockingham, which began many years ago. This beautiful place with its many pleasant walkways and stunning scenery has been my inspiration."
"The CDs are still available in Boyle at Taylor's Jewellers on Bridge St., Úna Bhán at King House and at Lough Key Forest Park, Thank you"

Photo by Benny Morgan.