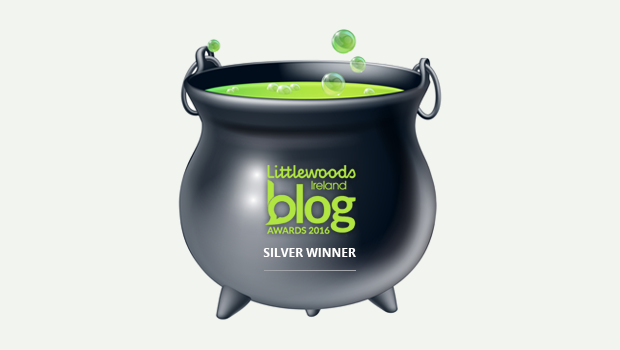 The safe and fast way to shop is stay local
Unlike some of the major cities across Ireland there were no queues in Boyle or any other small town on Monday last as a number of retail businesses reopened their doors following lock down. Indeed this, along with our free parking, is something businesses should be marketing to customers. Those living in Dublin will tell you of large queues to get into shops, little in the way of social distancing and crowds that make the shopping experience uncomfortable. There is none of that in Boyle and you can get pretty much everything you need here. Some items may be slightly more expensive but with no queues, adequate sanitizing and social distancing you are best advised to stay in Boyle to do all your shopping.
The need to protect Kingston Hall
It was great to see two projects in Rockingham receive €10,000 in funding on Wednesday last. The Stable Yard in the Park and Farm Yard just outside the main Park area both received €5000 which will go towards initial conservation work and may lead to further funding to rebuild these important pieces of infrastructure.
Of interest is the fact that there are now 70 buildings and structures in Boyle town listed under the Record of Protected Structures for County Roscommon and a further 30 in Rockingham, all which you can view here.
Interestingly, one piece of heritage that does not seem to be listed is Kingston Hall which lies in ruin near Lough Keel Scout Camp and which was built by the King family in the early 1770's. When the family moved to Rockingham House,  Kingston Hall became the residence of the Land Steward for the estate. It is now falling down and overgrown but should be preserved in case it ever meets the same fate as Rockingham House.
Local connection to sad passing of two clergymen
Two priests with connections to Boyle went to their eternal reward during the week. On Monday, news filtered through of the untimely sudden death of Fr. Martin Mulvaney. Fr Martin taught for a period of time in the former St. Mary's College in Boyle back in the 1980's where he was well liked by all his pupils. He has been described by many as 'a great character' and his Masses with a short homily were sought out by many on a Saturday evening or Sunday morning! He also had a great love of horse racing and looked forward to the various race meetings around the country. Fr Martin died sudenly at the Parochial House in Rooskey at the relatively young age of 65. On Wednesday, Canon Kevin Earley passed away at Drumderrig Nursing Home in Boyle in his eightieth year. Like Fr Martin Mulvaney, Canon Earley was also on the teaching staff of St. Mary's taking on the role of Principal from 1988 – 1990. He returned to Sligo to complete his teaching career as Principal of Summerhill College, from 1990 to 1999. The, just short of his sixtieth birthday, Canon Earley was appointed Parish priest of Frenchpark where he ministered until July 2015. Both priests deaths come a few short weeks following the death of another St. Mary's stalwart – Canon Peadar Lavin.
Boyle river water levels
Anyone undertaking their regular walk around the Abbeytown, Maple Drive, Carrick Road circuit will have noticed the low water levels in the Boyle river at Abbeytown Bridge (reportedly one of the oldest surviving stone bridges in Ireland). Many have remarked that they have seldom seen the water so low at this time of year with the Abbey side of the river completely dried up. The water level reading a few hundred meters upstream at the Abbey Terrace bridge yesterday (Thursday) was .025. Compare this to a reading of 1.269m in February of this year and you will see how low water levels have dropped in a short period of time.
We all agree we need a hotel, but…….
The 'we need a hotel for Boyle' brigade have re-awoken again following Deputy Frank Feighan raising the issue in the Dail last week. One wonders at Frank's rationale behind raising this matter in the Dail when the building and running of a hotel is totally a commercial matter that will only make sense when it is commercially viable to do so. We all agree Boyle needs a hotel, and work is going on behind the scenes to make this happen. What we do not need now is more online negative comments, as has been the case in the last few days, as to why Boyle does not have a hotel. Posting and facilitating the publication of these comments is counter productive and not only paint Boyle in a negative light but go against all the ongoing efforts to entice a developer to build the badly needed hotel.
Will you miss lock down?
The comment was made during the week by a number of viewers: "I am going to miss lock down". Some of you will agree with the comment while others will be quiet happy to get back to what is a new normal. But like it or not, the lock down did offer an opportunity for many to step back from their daily lives and take a long hard look at where they were going. It also gave families, whose members had returned home, a chance to be together once again. It also gave children an opportunity to experience real family time, with parents at home and without the rushing here and there to clubs, play dates, and after school organised activities. Some have also talked about the sense of security that seeing Garda checkpoints and Garda activity around the town brought, along with the sense of community and 'being only among the locals' when the 2k rule was in place. And now that we are getting back in action, did you get all that painting done, or all those books read or did you start the new hobby you meant to take up ?!?. It is important that we put into action, from a personal perspective, all that we have learned during lock down and try and lead changed but more enriching lives with our new found knowledge.
And finally……..!
A sweet old lady is sitting on a bus and gets talking to the driver.
After some brief conversation she offers him some peanuts.
He eats a few and remarks how tasteful they are but asks her why she isn't having any herself.
"Oh, said the old lady, "they're too hard on my poor teeth, I couldn't".
"Why did you buy them all then?" wonders the driver.
"You see", said the old lady "I just love the chocolate they're covered in."
And finally…finally….!
A man said to his boss, "Is it possible that I could leave early today, I'm going to be a father!"
"Of course," he replied. "Take the whole afternoon off. I'm delighted for you"
When he returned to work the next day, the boss came to his desk. "Well, how did it go? Is it a boy or a girl?"
"I dunno," he said. "I'll tell you in 9 months time".