News
'Thank you to the people of Boyle'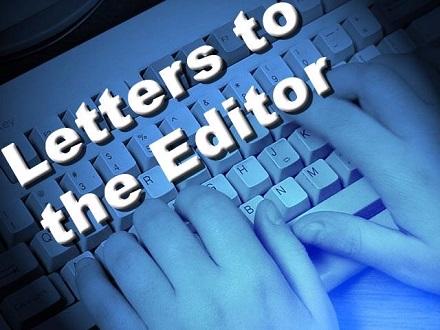 Dear Editor,
I would like to take this opportunity if I may to send  a big thank you to the people of Boyle who assisted me on Wednesday 19th May.
I am a British woman of Irish Parents who had left the UK as a 4 year old to live in New Zealand, never having met any of my mothers relations who were from Ballymore, Boyle, I hoped to maybe find where my grandparents and uncle were buried.
I arrived in Dublin on the overnight ferry and drove straight to Boyle arriving at 9am. My friend and I decided on breakfast first and we found the Open Table Restaurant. The owner served us and asked if we were on holiday, (my Kiwi accent probably gave it away) my friend explained I was here to try to trace family and I said the family name was CREGG and did he know of any hereabouts He pointed out the Catholic Church and said they might be able to help .
He excused himself for 5 minutes and said he would be back. He returned shortly with the name of an Undertaker Joe Mahon who apparently buried my uncle Jack Cregg. He gave the name of the cemetery – Killaraght and the name of a local family from Ballymore who might have more information.
We headed off to the Cemetery but despite looking and looking we didn't find the headstone. We then went to St Joseph's Church. In the car park, which was full due to a funeral about to start, I met Rose McTiernan who was so helpful in pointing me to the Sacristant. As he was busy I enlisted the help of a wonderful lady Marie in the Church Office. She checked church records for baptisms without success but the burial records struck gold, the date of the death and place of burial. She also provided me with the name of a local family who might be able to help, so a visit to King House and a conversation with the lovely Mary Lavin who knew of Jack, she promptly phoned her husband Gerard who offered to meet me at the cemetery at 4.15 to find the grave.
Gerard was so helpful but we couldn't find the grave. He was on the phone and enlisted the help of another local Paul Beirne. While waiting for Paul, Gerard took us on a drive to the cottage where my Uncle had lived. Little did I know it was also the cottage where my mother was born and had lived until she left home to go to England. The people who now own that cottage, Mary and her husband were so gracious and took us on a tour through the property and explained what had been changed from the original. They also gave me a photograph taken when they bought it.
I am so grateful. We then met Paul and went back to the cemetery where Paul scoured the headstones and found the one we were looking for. The emotions were indescribable. I can't thank these people enough but it didn't stop there.
Paul had made a phone call and a lady was coming to meet me. I was intrigued as to who it could be.
Bridget McLoughlin (nee Cregg) duly arrived and her beautiful serene face touched a place in my heart. She told me she remembered my mother and had also met my father, she spoke of others that I am ashamed my mind didn't retain, but I hope to get again.
After too short a time we had to go but Gerard who also needed to go had a conversation with Paul and Paul very kindly took us on a wee tour and he showed me the cottage in its original condition that my maternal grandparents (Lannan) lived in, another emotional moment.
Without these wonderful people giving up their time for a stranger, my trip wouldn't have been the success it was.
If anyone else has any information on my family I would love to hear from you.
So if is possible to publish this I would be most grateful .
Yours etc…
Mariann Williams  ([email protected] ) or 29 Cefn Y Gader, Morfa Bychan, Porthmadog LL499YS. Gwynedd  Wales