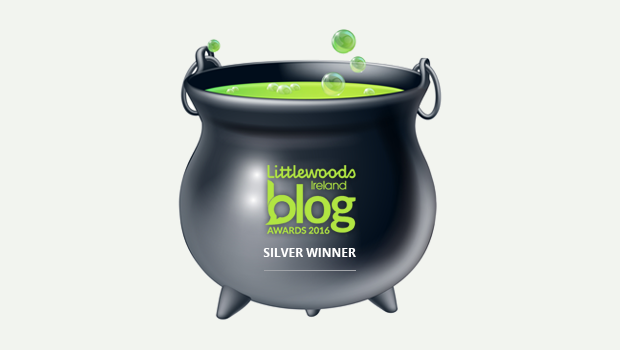 Prince Albert gets a view of Boyle
Eagle eyed skyward viewers last Saturday morning will have noticed a 'small' plane circle the general Boyle area around 11am. Now, the plane in reality was not that small and was worth approximately €58m new – but in comparison to the Airbuses that fly into Knock – you could say this was small! The aircraft belonged to Prince Albert of Monaco and was on it's way from Dublin to Knock when it had to orbit the town as it awaited clearance to land. It swung right past Boyle at low altitude and around Lough Arrow, coming in over Lough Key before making it's final approach across Boyle. Price Albert and his two children were on board and they would hopefully have had a great view over the islands on Lough Key on their short diversion. Maybe he will come back to Boyle in person on his next visit after seeing the beauty of the area!
It's in everyone's interest to abide by Covid rules
One would hope that Covid figures in the country and in particular the Boyle area are stabilising after a few spikes in recent weeks – mainly due to social gatherings, but with schools now in full swing, the tide could easily turn the wrong way once again. Personal responsibility is what's now needed to get us out of this pandemic and if we do not abide by the rules, and in particular isolate if you have Covid and limit your movements if you are a close contact, then we will only see figures going upwards once again. There is also an onus on those who organise indoor leisure gatherings to operate within the restrictions that are in place, which unfortunately is not happening at present. If certain gatherings for group exercise or otherwise are not permitted until September 20th, then they should not be taking place and people should not be attending them – this is what is termed 'personal responsibility'.
'No Place Like Home' in Boyle this weekend
Don't forget to tune in to the popular 'No Place Like Home' TV show this Sunday evening when the 'live' segment on the final show will come from Boyle's Lough Key Forest Park. The segment will be shot in the Park this Saturday between 1.30pm and 3.30pm with presenter Kathryn Thomas, and all are invited to come along. This final show will also visit destinations across West Cork as Kathryn goes kayaking in Baltimore and visits Sherkin Island, Inis Beg, Ballydehob and Mizen Head. 'No Place Like Home' airs on Sunday evening on RTE1 at 6.30pm
Bulky Goods Collection in Boyle
There will be a 'Bulky Goods' collection next Wednesday September 15th from 9.am – 4.30pm at Boyle Civic Amenity Centre. On the day Couches and Armchairs, Outdoor Dining Sets, Carpets, Bathroom Suites, Mattresses and Divan Beds and Hard Plastics will be accepted. Collection Fee: €10 per Car/Van and Trailer. Cash only accepted. For further information contact Environment on 090 6637260 or email [email protected]
Local link to photography exhibition
A British Documentary Photographer with links to Boyle is due to hold an exhibition in Roscommon Arts Centre titled '40 Years of Photography in Ireland'. Since the late 1980's, Martin Parr has been taking photographs in Ireland. Between 1980-1982 he lived in the Boyle area where he embedded himself in the land and culture capturing the area where he was based. Since then he has returned many times to continue this work, coming back to the country at regular intervals over the last 3 decades. To date his expansive series of images have not been exhibited in its entirety – until now. This new exhibition will present all of Parr's works exploring a variety of themes and events of historical and social significance in Ireland is planned. You can view it in Roscommon Arts Centre to coincide with Culture night on Friday September 17th.
Sligo- Dublin Rail line will be busy tomorrow
With many trains sold out on the Westport and Ballina to Dublin line for those travelling to tomorrow's All Ireland Final, rail users can expect a busy day on the  Sligo – Dublin line that serves Boyle. In previous years when Mayo were in a final, many from the Ballaghaderren area travelled to Boyle and got the train from there to Dublin. This year should be no different, but remember – all intercity train travel needs to be pre booked – tickets are not on sale at the station on Saturday or indeed any other day.
And finally…..!
Two  women were playing golf.
One teed off and watched in horror as her ball headed directly toward a foursome of men playing the next hole.
The ball hit one  of the men.
He immediately clasped his hands together at his groin, fell to the  ground and proceeded to roll around in agony.
The woman rushed down to the man,  and immediately began to apologize..
'Please allow me to help. I'm a Physical Therapist and I know I could relieve your pain if you'd allow me, she told  him.
'Oh, no, I'll be all right. I'll be fine in a few minutes,' the man replied.
He was in obvious agony, lying in the foetal position, still clasping his hands there at his groin.
At her persistence, however, he finally allowed her to help.
She gently took his hands away and laid them to the side, loosened his pants and proceeded to administer tender and artful massage for several long moments before asking,: 'How does that feel'?
Feels great, he replied; but I still think my thumb's broken!