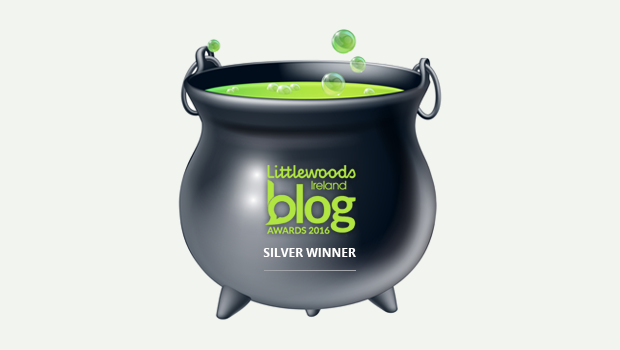 Identifying illegal rubbish dumpers
During the week, Boyletoday.com was contacted by a viewer from the Cootehall area requesting the publication of photographs of rubbish that was dumped on a lane way near their home. The viewer had obtained a name and address from the pile of rubbish but wanted to give the person identified a chance to take it away before reporting the dumping to the authorities. The person identified in the rubbish pile, had a Boyle address, but did not come forward – for a good reason. It subsequently transpired, that the accused 'dumper' had paid another person in good faith to get the rubbish disposed of, never thinking it would end up on a laneway near Cootehall. The person who was identified from the rubbish pile has since supplied the name of the other person who was paid to dispose of the rubbish and the Gardai have been notified.
The 'extremely scenic' cycle and walking route
The Boyle to Lough Key cycleway was featured in an article titled '32 walking routes to try: one in every county' in a national newspaper last weekend. The piece on the cycleway said: "The walk starts from a riverside park which is located at the centre of Boyle, Co Roscommon. Description: Newly opened and extremely scenic route doubling as a walkway. It conveys you elegantly past Boyle Marina, on by the Boyle Canal and then through attractive woodlands to gain magnificent Lough Key Forest Park. Time: 2 hours. Distance: 8 km".
Events organised to keep people local this Christmas
Don't forget to drop into town this weekend to see the Christmas themed outdoor projection which takes place at the former Royal Hotel this Friday and Saturday and again next Friday and Saturday. The initiative is part of the Government's 'Keep Well' Community Resilience Campaign and organised by Roscommon County Council. In a further effort to keep people shopping local this Christmas, Roscommon County Council, in conjunction with Boyle Town Team will host an outside broadcast by local radio station Shannonside FM in Boyle on Friday December 18th. Further details will be available here on Boyletoday.com closer to the date.
Two good news items of local interest
Two news items, while not directly Boyle related, are of interest to the area. Firstly the jobs announcement on Tuesday in Harmac Medical in Castlerea can be seen as a boost not only to Castlerea, but Boyle, Ballaghaderreen, Elphin and all of north Roscommon. There are a number of people from Boyle currently working in Harmac and now an opportunity has arisen for others to now gain employment with the progressive company. Secondly, the newly opened COVID testing facility in Knock Airport (which itself reopens for flights on Friday week) is good news for everyone in this area. We now have a same day testing facility less than 40 minutes from Boyle. At €129 a pop, it is not cheap but you do get your results within a few hours.
Boyle LEA records 18 Covid cases in last fortnight
The 14 day Covid incidence rate for the Boyle LEA is now just above the national average. The latest figures released last night show the rate is 82.5 per 1000 with the national average 80.2. There were 18 confirmed cases in the Boyle LEA between November 24th and December 7th. In comparison there were 11 Covid cases recorded in the Roscommon LEA with an incidence rate of 48.4 and less than 5 cases in the Athlone LEA.
Helping those less fortunate in our community
Every year the people of Boyle dig deep for those who are finding it that bit tougher in our community and donate to the annual St. Vincent de Paul collection. This year is a bit different. The St. Joseph's Conference, Boyle would normally be collecting at the church door this weekend but unfortunately, due to Covid-19 this option is not available to them right now. Each year the Conference makes many visits to families and people in need in this community. They will continue to try to provide support to those in need in these challenging times. Consequently, this weekend, they would encourage anybody who would like to support them financially in their endeavours to do so using any of the arrangements as follows: (A) Directly to the local Conference at www.svp.ie/donate or by calling 0818176176. (Please note: For online donations to be directed to Boyle Conference it is essential that donors enter SVP West and then St. Joseph's Conference, Boyle in the box labelled SPECIFIC LOCATION. If donating on the phone please inform the person responding to phone donations where you would like your donation to go. (B)There will also be envelopes available at the back of the church which can be posted free of charge or deposited in the Church collection box. (C) An Post will deliver donation envelopes free of charge to households over the coming days. These can be sent Freepost or dropped in the Church Collection box at the back of church and donations will then be lodged with the St. Joseph's Conference.
And finally…..!
One afternoon Howard accidentally overturned his golf cart.
Elizabeth, a very attractive and keen golfer, who lived in a condo on the golf course, heard the noise and called out, "Are you okay, what's your name?"
"It's Howard, and I'm okay, thanks," he replied.
"Howard, forget your troubles. Come up to my condo and rest for awhile, and I'll help you get the cart up later."
"That's mighty nice of you," he answered, "but I don't think my wife would like it."
"Oh, come on," Elizabeth insisted. She was very pretty, very sexy and so persuasive and Howard was weak.
"Well okay," he finally agreed, and added, "but my wife. won't like it."
After a glass of scotch, and some very creative putting lessons demonstrated by Elizabeth, he thanked his host. "I feel a lot better now, but I know my wife is going to be really upset."
"Don't be silly!" Elizabeth said with a smile, "She won't know anything. By the way, where is she?"
"Probably still under the cart!" Howard said.