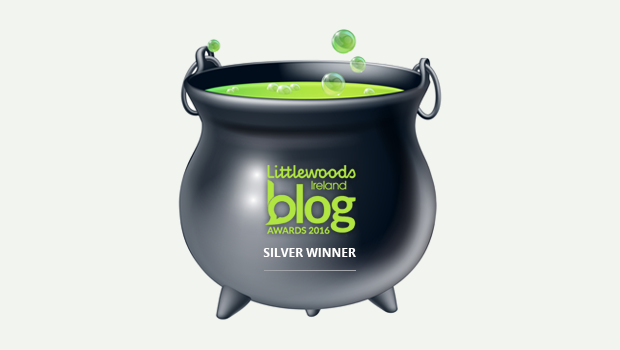 The fear that is gripping the nation
The mood around Boyle at present is one that is representative of all of Ireland and indeed the world – Fear. Fear about what the future holds for us all, fear for our health and those close to us, fear for our jobs and businesses and fear for what Covid-19 can bring next. While all the scaremongering and rumours of an outbreak in Boyle last week were put to bed following a statement from the HSE and published initially on Boyletoday.com, the chances are, there will be a number of cases locally over the next few weeks and that will add to the fear that is currently palpable in the town. With doctors surgeries most likely going to operate on appointment only basis in the near future, one wonders if the HSE will open 'testing centres' in towns like Boyle and if they will utilise the Primary Care Centres, that have been built all over the country, to assist in the crisis?
Where to now……?
Following yesterday's announcement of widepsread closures to contain the spread of the virus, we are all waking up this morning to a different way of life. Thankfully here in Boyle we are a relatively small community and with the exception of Mass, (which has also been suspended), we have very few indoor gatherings weekly of over 100 people. A big problem many are now faced with is not being able to attend work as children need to be minded with schools closed.
Going forward, it is imperative at this critical and unprecedented time, that we continue to be aware and conscious of the situation, wash our hands regularly, cover our mouths with a tissue when coughing or cough into a sleeve, avoid touching eyes, mouth and nose with unwashed hands and clean and disinfect regularly used surfaces.
But life has to go on, albeit on a very changed level, with the cafes, pubs and shops in Boyle remaining open. It is vitally important, now more than ever, that we use and support our local businesses in Boyle while at the same time remaining conscious of our proximity to people and avoiding close gatherings and hand shaking.
In addition, perhaps now is also the time for the caring community that we are known for in Boyle to get a plan in place to help those among us who will have to go into isolation. For example, a 'CV19 Boyle Assist Group' could form and help by doing the shopping for those affected and leaving same at their door or collect their medicine or run errands etc. We need to react to this crisis together and as a community.
A local connection speaking about Covid-19
Amid all the debate and discussion that has emerged on the subject of Covid-19, one person who knows what he is talking about has a Boyle connection. Professor Kingston Mills has appeared on TV and radio in recent weeks giving his view on the subject and he is well qualified to speak on same. Professor Mills is no stranger to Boyle having spoke at the 'Naggin of Knowledge' event during Boyle Arts Festival two years ago. He is married to Boyle native Professor Marina Lynch, daughter of Nell and the late Tim Lynch and sister of local Vet. Barry. Kingston Mills is Professor of Experimental Immunology and Head of the Immunology, Inflammation and Infection Research Theme at Trinity College Dublin. Nearly two weeks ago, Professor Mills had called for more stringent travel restrictions between Ireland and Northern Italy and for the cancellation of St. Patrick's Day parades. Read what he had to say here and here
Water Level Update
After all the rain of last weekend and early this week, the water level of the Boyle River at Abbeytown Bridge is on the rise again, but nowhere near the highest level of this year recorded on February 26th (1.269m). This morning at 6am, the level at the bridge was .987. It had receded to .901 on March 8th but the heavy rain of last weekend and most of this week has seen levels rise once again.
Parking on the Cycle Path
While we are still a few weeks away from the official opening of the Lough Key to Boyle Cycle Path, now and not when there are cyclists on the path, is the time for motorists to become accustomed with the new structure and in particular, the fact that you cannot park on the path! In the past week, cars were observed parking along the path on the Parochial school side and down along by the Family Resource Centre. They are also parking at the crossing of the path passed the second gate in Rockingham which is a danger. Motorists need to remember, the cycle way and crossings are not an off street car park – it is a cycle path! Likewise, the markings on the Drum road down from the First Gate of Rockingham are called 'cycle advisory lanes' and are marked by a broken white line which allows motorised traffic to enter or cross the lane when there is no cyclists on it. They are used where a mandatory cycle lane leaves insufficient residual road space for traffic.
Perhaps an information day on the use of the cycle path may be in order once all signage is in place, and remember, it is only when ALL signage is in place that the cycle path can be officially opened.
Garda Station answer does not go far enough
Well done to newly elected TD Marian Harkin for raising local concerns about the future of Boyle Garda Station in Dail Eireann. The answer the Deputy received from Minister Flanagan was as one would expect, but at least having the matter raised in the Dail and with the Garda authorities, ensures they now know we will not accept any further downgrading of our local Garda station. But the fact remains that there is still a reduced number of Gardai operating in Boyle station and this is a matter that will be raised with the Chief Superintendent for this district at an upcoming meeting in the next few weeks.
And finally….!
Upon arriving home, a husband was met at the door by his sobbing wife.
Tearfully she explained, "It's the pharmacist. He insulted me terribly this morning on the phone. I had to call multiple times before he would even answer the phone."
Immediately, the husband drove down town to confront the chemist, and demand an apology.
Before he could say more than a word or two, the chemist told him, "Now, just a minute, listen to my side of it. This morning the alarm failed to go off, so I was late getting up. I went without breakfast and hurried out to the car, just to realise that I'd locked the house with both house and car keys inside and had to break a window to get my keys. "Then, driving a little too fast, I got a speeding ticket. Later, when I was about three kilometers from the store, I had a flat tyre. "
"When I finally got to the store a bunch of people were waiting for me to open up. I got the store opened and started waiting on these people, all the time the dam phone was ringing."
He continued, "Then I had to break a roll of 10c coins against the cash register drawer to make change, and they
spilled all over the floor. I had to get down on my hands and knees to pick up the coins and the phone was still ringing. When I came up I cracked my head on the open cash drawer, which made me stagger back against a showcase with a bunch of perfume bottles on it. Half of them hit the floor and broke."
"Meanwhile, the phone is still ringing with no let up, and I finally got back to answer it. It was your wife. She wanted to know how to use a rectal thermometer."
"And believe me Mr, as God is my witness, all I did was tell her exactly how to do it."