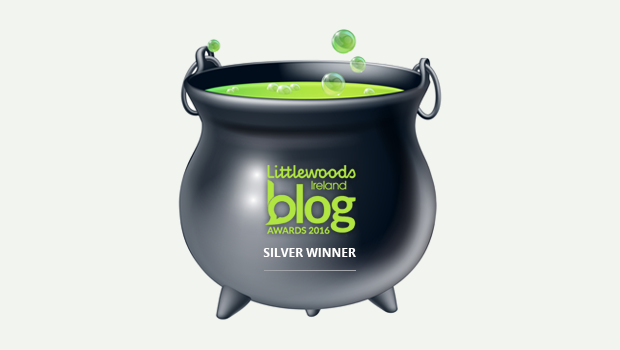 Bank holiday opening in Boyle
While one has to appreciated that we are in a stage of transition here in Boyle when it comes to the restaurant sector, the fact remains that we need a wider choice of restaurants and shops open on Bank Holiday Mondays in Boyle. With a mixture of beautiful weather and a great array of events being held locally, last Monday saw one of the largest crowds in Lough Key Forest Park for an October day in many years. After their walk and Halloween fun, many of these families travelled into Boyle only to find shops closed and a small number of restaurants open. If we are to attract visitors into town, the ritual of Sunday, Wednesday and Bank Holiday closing has to become a thing of the past.
Important meeting Friday night in Boyle
Elsewhere on this website you can read details of tonight's meeting in St Joseph's Hall to gauge interest in the transfer of the Termon Lands to a new community group. This new, young, energetic group made up of representatives from many local clubs and organisations plan to build a sports center on a portion of the lands. But before any of that can happen, tonight's public meeting needs to ascertain if there is backing by the people of Boyle to transfer the lands to the new, not for profit, community group.
The Termon Lands to the west of Boyle have been used to graze livestock for many years with the Trust originally set up under the King Harmon estate in 1903. The criteria for grazing the land is long outdated and with Boyle a different town to that of 1903, now seems to be the most appropriate time to ensure all the people of Boyle can use the land with a portion still remaining for grazing as per the original Trust Deed. Boyle Community Sports Association has exciting plans for the lands as can be seen on a separate news story here on Boyletoday.com, but to progress the plans, tonight's public meeting needs to show the Department of Agriculture that this is what the community wants. If the meeting does not agree in favour of the lands being transferred to this community group for a sports centre, it will remain as is – to graze horses and cattle. Please ensure you attend this meeting in St Josephs Hall at 8.30pm to indicate you view.
Phone scams in Boyle
Such was the volume of scam calls to 071 numbers last week, Bank of Ireland in Boyle contacted Boyletoday.com to advise viewers of what was happening. A spokesman for the Bank issued this piece of advice: "The Bank will never ring you and ask for any details as we know all your details. If you ring the Bank they will ask you some security questions to identify you, but never when we call you". For some reason, Boyle and the 071 area were on the scammers list of places to call these last few days. Another scam doing the rounds in Boyle recently involved a caller saying your debit/credit card had a fraudulent transaction for €600. It requests you to then engage by pressing a number and/or visiting a website. This of course is yet another scam to be conscious of.
Cycle Path is being widely welcomed
Our story here on Boyletoday.com on Wednesday last that the cycle path from the Park into Boyle is to be completed by the end of the year has been met with warm welcome by all who are eagerly looking forward to an opening date, which it is understood will be sometime in early 2020. Some viewers have questioned whether it is too late to have sections of the cycle path lit, with others mentioning bike hire and establishing a 'bike park' area in town, while some have asked the question 'can walkers use the path?'.
The development is adding to the air of positivity that prevails in Boyle at present with more good news on the horizon.
One comical piece relating to the cycle path, is the attempt by one or two to jump on the bandwagon now and be associated with the path as it nears completion. These 'bandwagon jumpers' are the same people who have questioned and attempted to sidetrack and destabilise most of the projects that were suggested over recent years by Boyle Town Team and Roscommon County Council – the same projects that are now moving ahead with the support of the town and which will be catalysts to Boyle's future prosperity and growth.
Fond memories of the late Paddy Daly
There was widespread sadness last Friday evening when word spread of the death of one of Boyle's oldest and most respected residents – Paddy Daly. Paddy was part and parcel of Boyle life for over 70 years and was known far and wide through his business and personal contacts with huge numbers attending Abbey Haven on Sunday evening and St. Joseph's Church on Monday morning – testament to the esteem in which Paddy and the Daly family are held both in Boyle and all over Ireland. Indeed the attendance at Paddy's Funeral Mass on Monday comprised many well known people from all over the country including former Taoiseach Bertie Ahern.
Paddy was an active member of the Termon and Warren Land Trustees for many years and what a pity he was not around one week longer to see tonight's meeting take place where the lands may be transferred to a community group – something he was very much in favour of and looked forward to see happening someday.
There were many stories told in the past week of the various acts of kindness and assistance Paddy gave to those in need – nice and quietly and without fuss. Stories were also told of his great ability to judge character. One such story happened back in the so called boom time. A customer was telling Paddy about an ex Boyle person who had done well and was buying businesses and building houses at an awful rate. Paddy enquired "would he be what they now referred to as an Entrepreneur?" to which the customer said yes. Paddy quickly replied "in my time, those fellas were called chancers".
And finally….!
She was standing in the kitchen, preparing our usual soft-boiled eggs and toast for breakfast, wearing only the tee shirt that she normally slept in.
As I walked in, almost awake, she turned to me and said quietly, "You've got to make love to me this very moment!"
My eyes lit up and I thought, "I'm either dreaming or this is my lucky day!"
Not wanting to lose the moment, I embraced her and did as she requested, right there and then.
Afterwards she said, "Thanks," and returned to the stove.
Happy, but a little puzzled, I asked,"What was that all about?"
She explained, "Oh, the egg timer's broken."