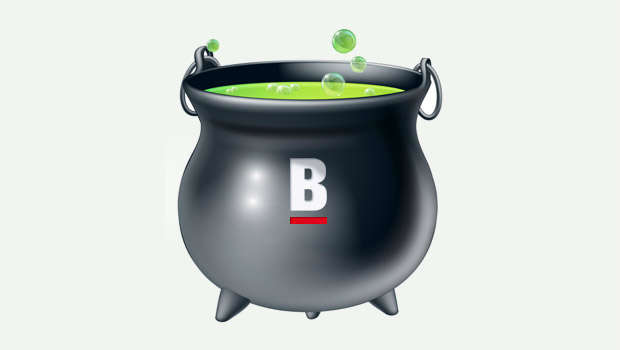 No shock at Frankie's decision
There are many in Boyle who were not shocked at Monday's announcement by Frank Feighan that he is not to stand for office at the next general election. Those who know Frank, were aware of the amount of abuse, personally and professionally he has received in recent years, not just in the constituency, but in his hometown.  A campaign was waged against Frank by certain quarters and being human, it has finally taken it's toll on him. Frankie, as he is affectionately known, is a nice guy who got caught up in the big bad world of politics. It's a tough game, not for the faint hearted and the affable Boyle man will surely feel a weight off his shoulders now that he has made public his decision. Frank's name will always be associated with Roscommon Hospital, either positively or negatively, depending on your views. But the fact remains, had Frank Feighan resigned over the closure of the A&E, we would not have had any Government TD in our constituency and that would not be a good thing. He was right to remain in office. There was and still is more to the county than Roscommon Hospital. It is an emotive subject in the south of the county, but here in Boyle, where Sligo is our main hospital, Roscommon A&E closure is not as high on the agenda. What we want in Boyle are jobs and improved infrastructure. Frank will say he delivered on the new water treatment plant and other developments, but we are still waiting on the Primary Care facility, cycle way from Lough Key to Boyle and some form of jobs investment in our town. Let's hope Frankie will deliver on these, for his "locals" before he bows out of office.
Is it time for Boyle to get a new twin?
Many years ago Town Twinning's were all the rage. Here in Boyle we were not left behind and we twinned with a town in northern France called Saint Witz. But that was many years ago and all official links with our Gallic counterparts seem to have been severed. Times are different now but the concept behind town twinning's remain. Perhaps it might be a good idea if our links with Saint Witz were resurrected or indeed a new twinning with a town that could compliment Boyle from an economic point of view. If the appropriate location was well researched in advance of an apporoach being made, there is no reason why Boyle could not benefit from some form of investment from our new "twin". Perhaps we may even find a person who would see the great opportunity that exists in Boyle to build or renovate a hotel.
Small crimes need to be nipped straight away
One of the great things about living in a small town like Boyle is the relatively crime free status it commands. There is seldom any major crime committed but crimes that may seem minor need to be dealt with before they escalate into something major giving the town a bad name. Stealing of flowers is one such crime. On Wednesday hanging baskets on the Crescent were stolen. The previous week the Tidy Town's planted shrubs were stolen at Carrickmore. It has transpired that the shrubs at Mocmoyne on the western approach to the town were also stolen. Hanging baskets in Cloonloo also feel victim. And in previous years, the boat at Tawnytaskin had all it's shrubs taken. These were not acts of vandalism. They were acts of theft and are hopefully receiving full investigation by the Gardaí. If we allow small crimes to continue, larger ones will follow. The reduced hours at our Garda Station and only one Garda living locally has not helped build relationships with the force. But if we are to stop these acts of theft we need to be vigilant and liaise with the Gardaí by reporting suspicious activity. Someone had to have seen people taking the shrubs and hanging baskets. Or perhaps you are aware of suspicious characters selling shrubs or hanging baskets. If so, please use your civic responsibility and notify the Gardaí who are hopefully viewing local CCTV at present.
Eirecode numbers in Boyle
Have you checked your local Eirecode yet? The new postal coding for the country came into force during the week at a cost of €27m! Here in Boyle, F52 seems to be the first three digits for the town but after that there is no correlation between houses. In Termon for example, a house picked at random has the code F52 PF57. Three doors down the road the code is F52 DY72. In Curlew View in Abbeytown the code for a house picked at random is F52 X567 while the adjoining property has the code of F52 HW31. One would have thought there were better uses for €26m than bringing in a coding system that many will never use.
Boyle could benefit on Sunday
There should be an increase in traffic volumes in Boyle this Sunday as Sligo take on Mayo in the Connacht Final in Hyde Park. It's an opportunity for local shops, bars, restaurants and filling stations to capitalise on the passing traffic but as has been said here so many times, the supporters will not stop unless they are enticed by special offers.
And finally….!
Paddy Mc Coy, an elderly Irish farmer, received a letter from the Department of Social Welfare stating that they suspected he was not paying his employees the statutory minimum wage and they would send an inspector to interview them.
On the appointed day, the inspector turned up.
"Tell me about your staff," he asked Paddy.
"Well," said Paddy, "there's the farm hand, I pay him €240 a week, and he has a free cottage.
Then there's the housekeeper. She gets €190 a week, along with free board and lodging.
There's also the daft eejit. He works a 16 hour day, does 90% of the work, earns about €25 a week along with a bottle of whiskey and, as a special treat, occasionally gets to sleep with my wife."
"That's disgraceful" said the inspector, "I need to interview this eejit."
"You're looking at him son," said Paddy.