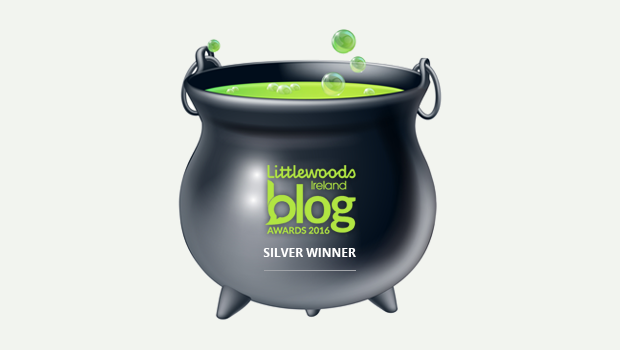 Could biodiversity be the reason for reduction in grass cutting?
A recent trend across the country is allowing grass to grow in public areas for 'biodiversity' reasons . Some say even a modest reduction in lawn mowing frequency can bring a host of environmental benefits: increased pollinators, increased plant diversity and reduced greenhouse gas emissions. Maybe this is the reason Roscommon County Council have reduced the level of grass cutting and strimming at the Shilling Hill and down the Sligo Road, along the Carrick Road and in the Pleasure Grounds. While it might increase biodiversity, to the tourist it looks unsightly and gives an impression of untidiness around the town. Hopefully RCC will revert back to other years and continue to keep these areas maintained on a regular basis.
Donie shines through – not only on the football field
Hats off to Boyle man and Roscommon football great Donie Smith who shone through not only on the field last weekend but also with one of his pupils in Adamstown Community College in Dublin. Young James or 'Jimbo', who has 7500 followers on his Twitter account 'Jimbos Accessible Adventures' posted a tweet on Sunday last accompanied by a photograph of himself in both a Roscommon and Dublin jersey: "Now I have a really nice teacher @doniesmith13 who plays with the Rossies. He gave me my tickets for today's match (up the Dubs) if I wore his jersey. Does this count?" (Jimbo had his Dublin jersey half on and his Roscommon jersey half on!) A real touch of class by Donie.
Be careful of the water in Strandhill
A favourite for people from Boyle is a walk along Strandhill beach. Known for it's dangerous rip tides, Strandhill is great for a walk but not for a swim, but in recent weeks members of the public have ventured into the water – unaware of the danger it holds. Calls have now been made for signs to be erected in various languages at the popular tourist spot. It follows the rescue recently of a number of Ukrainian nationals from the water, who were unaware of it's dangers as they could not read the English worded warning signs. Quicksand is another danger on the beach with Sligo County Council previously advising walkers to stay away from the water in Strandhill and to stay above the high water mark i.e. close to the shoreline.
Back in May 1998 three young men, Bobby Taylor (16), Gurteen; Tommy Coyle (18), Cloonloo and Michael Higgins (17), Culfadda, drowned after they were pulled out to sea by a strong undercurrent in Strandhill. The three Leaving Cert friends were playing in shallow water at the time.
Train station parking is a contentious issue
Parking at Boyle Train Station in recent years has been a contentious issue. Ever since paid parking was introduced there has been criticism as to why it is free in Carrick but not in Boyle, the cost of parking at the station and now the fact that you can not pay for parking with coins. The later problem is affecting many, especially older people who cannot download the payment app and may have got some family member to collect their ticket at the ticket machine, so can not pay there either.
Back in 2016, when parking charges were increased at Boyle station, this website contacted Irish Rail to know why charges were introduced in the first place and why people could travel to Carrick and park for free. The response given at the time was: "We have introduced car parking charges at Boyle to fund the upkeep of the car park and to provide for future improvements in car parking across the network. The Car Park in Carrick-on-Shannon is owned and operated by Roscommon Co. Co".
Separately, members of the public have made their concerns know to the local authority about the dangers caused by parking along upper Elphin Street as one goes to or from the station and the fact that at busy times, motorist meeting an oncoming car have to reverse. It is understood that a one way system is being considered for this road way. While this will alleviate the above problem, it will no doubt lead to accidents at the turn in at the railway bridge as cars come down Greatmeadow, as this is a total blind spot.
News snippets from around Boyle
It is great to see the painting, or planned painting, of the exterior of some highly visible buildings in Boyle this week. Hopefully more will follow…….Volunteers are needed for the upcoming Night and Day Festival. Work 2×4 hours shifts in exchange for a weekend camping ticket. Apply via nightandday.ie/contact…….Shame on the person who has ripped out the flowers at the town clock after all the hard work that the Tidy Towns volunteers have put in to planting the Crescent area………..Best wishes to St. Patrick Street native Very Reverend Canon Niall Ahern who celebrates his golden jubilee fiftieth anniversary Mass at 12 noon on Sunday 4th June in St. Patrick's Church, Strandhill, Co. Sligo. Canon Niall is a member of an old established and highly respected Boyle family………. Expect delays if travelling through Carrick this weekend as the annual bank holiday festival is taking place………If visiting Bloom in the Phoenix Park this weekend, make sure and drop by Boyle man Pat Keville's stand 'Plant Store'. It is located in the Nursery Village section………Boyle got yet another great piece of national publicity last week, this time in the Farmers Journal……..Should football clubs (or parents) bring in a rule that young players are not allowed hang out car windows on the traditional celebratory drive through town? It's an accident waiting to happen……….The 40 hanging baskets that were erected on poles around town last Tuesday look great. They will be watered throughout the summer by participants on the 'Boyle Group Scheme'. Now if only the poles were cleaned or painted………Many are wondering why the work on the water mains during the week could not have been done at night. Schools and a number of businesses had to close as a result of having no water last Tuesday……..If you missed last Sunday evenings magnificent concert in St. Joseph's Church in Boyle, you can watch it here and still donate here…….
And finally….!
A young monk arrives at the monastery. He is assigned to helping the other monks in copying the old laws of the church by hand.
He notices, however, that all of the monks are copying from copies, not from the original manuscript. So, the new monk goes to the head monk to question this, pointing out that if someone made even a small error in the first copy, it would never be picked up! In fact, that error would be continued in all of the subsequent copies.
The head monk, says, "You make a good point, my son."
He goes down into the dark caves underneath the monastery where the original manuscripts are held in a locked vault.
Hours go by and nobody sees the head monk.
The young monk gets worried and goes down to look for him.
He sees him banging his head against the wall and wailing.
"We missed the R! We missed the R! We missed the R!"
"Father!" cries the young monk. "What's wrong?"
The head monk with tears in his eyes replies, "The word is celebrate!"