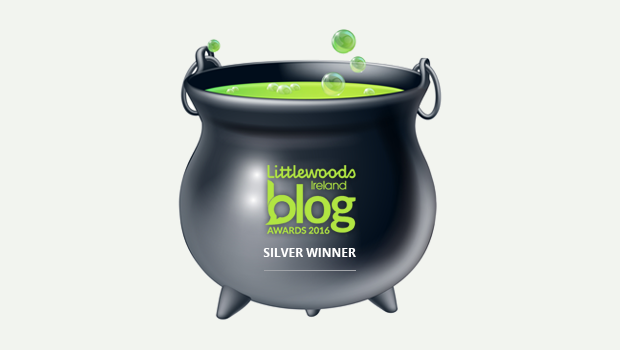 Boyle's new Bottle Bank
A viewer has contacted us in relation to our recent piece on litter around Boyle and asked had we seen the two trailers that are parked in Green Street car park for a number of years now. The viewer suggested that they are now used as an additional bottle/can bank for town. These trailers and a number of abandoned cars are running the Green Street car park and taking up off street parking. Considering the trailers are there now upwards of 3 years, surely they can be towed away and disposed of and then have the car park lined out to facilitate orderly parking?
A great opportunity for sport in Boyle
Sports clubs in particular, and members of the public, now have an opportunity to identify the need and demand for enhanced or additional facilities for the area which may be constructed in the proposed Community Sports & Leisure Facility at Termon. An energetic group of local people have been meeting for the last eighteen months to see if the plan can become a reality. It is understood the Sports and Leisure Facility may include a number of outdoor grass and synthetic pitches, a synthetic running track, tennis court, indoor sports hall, basketball court, handball alley, bowling green, fishing stands and a sensory garden but these are only suggestions and it is up to members of the various clubs to outline what they require, with the submissions then used to make a decision on what is included in the facility. A upgraded walk way through 'The Lawn' to the new development is also being suggested in the plans. Of course all of this is based on funding being available and planning permission being obtained, but all who have seen the plans are in agreement that this would be a brilliant facility for all the people of Boyle if constructed.
Maintaining secondary roads during bad weather
Isn't it amazing how a bit of snow and frost can bring the country to a standstill? The cold weather we endured for the past five days has seen schools close, events being cancelled and some businesses having to shut their doors as staff could not make their way to work or indeed had to take time off to mind children who were off school at short notice. The back or secondary roads around Boyle, and indeed all around Ireland, were in a treacherous condition and locally, many were not salted resulting in buses not being able to get to schools and people being unable to travel. This is not good enough in this day and age. While is understandable that funding and manpower constraints mean that all roads cannot be gritted, surely the roads that carry the most traffic into a reasonably large town like Boyle could and should be maintained in bad weather i.e. the Gurteen to Boyle, Castlerea to Boyle and Ballyfarnon to Boyle roads.
Who is responsible for fixing our street lights?
The number of street lights now out of action around the town is gone beyond a joke, although it has been noted that some were fixed yesterday – Thursday. A number of lights have been logged as out of order since 2021 on the Electric Skyline website – like the lights outside the Pleasure Ground – and as of this morning Friday 20th, these two lights are still not working! Whither the decision to replace broken lights is down to Electric Skyline or Roscommon Co Co, someone needs to do something, as having lights out of action for over 2 years is not acceptable.
Concern at future of NowDoc
We received an email recently in response to an article in the Boyle'd Pot on the problems some people are having getting on Doctors patient lists in this area. Among other things, the letter asked us were we aware of the alleged plans to privatise the NowDoc service in both Donegal and Carrick on Shannon. The viewer suggested that a private company may end up taking over the service and wondered if that were to happen, would the service remain in Carrick or be moved elsewhere? We were also supplied with details of a letter sent by Deputy Martin Kenny to the Minister for Health where he asks that the Minster ensure the service is not privatised. Deputy Kenny suggests that "The first impact of this would be the calls being diverted to a centre in Carlow, followed by the withdrawal of services from Carrick on Shannon to Sligo after midnight and indeed the long-term future of the Carrick on Shannon service would be in real danger".
Many from Boyle use the NowDoc out of hours service and there is a growing concern locally that any efforts to privatise the operation and move if further away from it's current location in Carrick would be a major inconvenience for people in this area.
Hale and hearty Michael celebrates his 106th birthday
Congratulations to Boyle resident Michael Coyne who celebrated his 106th birthday on Saturday last. Our exclusive photograph of Michael with his commemorative coin and letter signed by President Michael D Higgins received 322 likes was shared 8 times and had a reach of over 5,000. Michael is well known and respected in his adopted town of Boyle and is a weekly lunchtime visitor to the various restaurants around town in the company of his nephew Neil McGarry. One could be forgiven for thinking that Michael, who resides in Sycamore Crescent, had celebrated his 80th birthday such is his mental and physical ability. When Boyle played in the county final last October, Michael was in attendance and pictured enjoying his favourite tipple of a Jameson and Lime in the clubhouse before the game.  In an interview with Boyletoday.com on his 101st birthday, the Cloonfinglas, Fairymount native put his longevity down to "hard work and never taking a holiday".  Michael remarked how life is so much easier nowadays for people. "It seems to me that there are are no hard times anymore. You can now have turkey and ham any day. Things are a lot easier".  Michael drank all his life but "not too much" and smoked also, "I always had a packet of cigarettes in my pocket. I took the odd one when I was having a drink or if I was a bit nervous". Born on the 14th January 1917,  he recalls how his family and others around him always grew their own vegetables and were self sufficient. His parents "never seen the pension" but his late brother did live into his eighties. Michael also has fond memories of fair days in Boyle and driving cattle "Up the Green". Asked at the time what advice he would give to young people, Michael's eyes open wide and with a long stare, he says "Why would I be bothered giving a young person advice?  Sure they wouldn't listen to you anyway. Too many young people think they know everything, but they are not always right you know". Well done to the inspirational Michael on entering his 106 years on this planet – a truly remarkable man to have in our community.
And finally….!
Two Irish nuns have just arrived in USA by boat, and one says to the other,
"I hear that the people in this country actually eat dogs."
"Odd," her companion replies, "but if we shall live in America , we might as well do as the Americans do."
As they sit, they hear a push cart vendor yelling, "Hot Dogs, get your dogs here," and they both walk towards the hot dog cart.
"Two dogs, please!," says one. The vendor is very pleased to oblige, wraps both hot dogs in foil and hands them over.
Excited, the nuns hurry to a bench and begin to unwrap their 'dogs.'
The mother superior is first to open hers.
She begins to blush, and then, after staring at it for a moment, leans to the other nun and ina soft brogue whispers:
"What part did you get?".