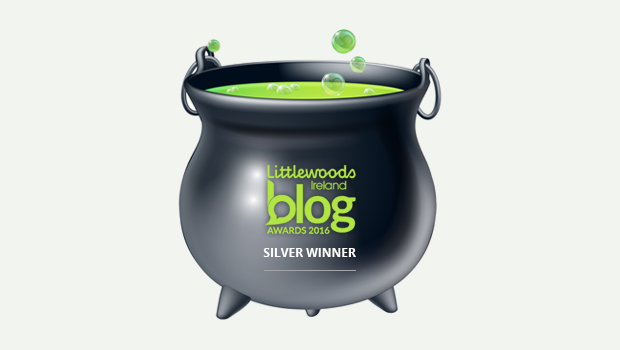 Claiming Lough Key for Boyle
Lough Key Forest Park, Carrick on Shannon. No you did not read that wrong. That is the exact wording from Carrick on Shannon Chamber of Commerce website which you can see here. And it's not only the Forest Park that has been claimed by our near neighbours. Zipit is also listed as "Zipit Forest Adventures, Carrick on Shannon" as is Tullyboy Farm, Lough Gara Country Pursuits and it would seem anything within a twenty kilometer radius of the Leitrim town. It is vitally important that we continue to promote our Park as "Lough Key Forest Park in Boyle". The Lough Key to Boyle Greenway, which will once again apply for funding in the next few weeks, will hopefully copperfasten the Park to it's hometown of Boyle.
N4 resurfacing work today
If you are travelling on the N4 today, expect delays near Masonite junction as Leitrim County Council finally fix the potholes on the road. Trafiic lights will be in operation for most of the day but hopefully the end result will be worth the delays.
The Addams Family comes to Boyle
Boyle Musical Society announced their 2018 musical on Thursday night at their AGM. This year's show will be the brand new musical comedy, The Addams Family. Many will be familiar with the TV series and film, which follows the hilarious, ghoulish activities of Morticia, Gomez, Wednesday, Grandma, Uncle Fester, and their affinity for all things macabre! With music and lyrics by Andrew Lippa, The Addams Family will be Boyle Musical Society's 35th show and it will be staged over four nights in St. Joseph's Hall, from Wed. November 21st to Sat. November 24th. Rehearsals will begin on Monday, September 3rd.
The Weather
While anything is an improvement on the 9 months of winter we have had to endure so far, unfortunately here in "The West" we do not seem to get anything as good as the east coast when the weather improves. On Wednesday last as we heard of the "mini heatwave", but in Boyle we had drizzle and 13 degrees as Dublin basked in 19 degress of sun. Travelling from Dublin, the good weather lasted until you "crossed the Shannon" in or around Rooskey. The long term forecasters say the weather will remain cool until mid May but June and July will see above average temperatures in Ireland – including Boyle!
Bright future for Boyle soccer stars
Congratulations to young Boyle Celtic players Shane O'Dowd, Daniel Carroll and Sean Duffy who have made it onto the Sligo Leitrim Schoolboys league squad that will take part in the May bank holiday weekend Sligo Super Cup. The three Boyle stars will be part of a squad that will featured eight teams from top academy's in Ireland and the UK in the tournament. The Sligo Leitrim lads take on Derby County first followed by Shefield Wednesday and then Glenavon. The lads inclusion is an endorsement of the players ability and the dedication and great work of the coaches and management of the Boyle Celtic club. Meanwhile another local youth – Louis Garvin is making a name for himself in Sligo Rovers where he regularly plays for the U19's.
Capatalising on the planned Greenway
If you tuned into "At Your Service" last Sunday night you would have seen the Brennan brothers visit Kilmacthomas in Co Waterford where they visited "a very tired looking tearooms". According to the show "The opening of the Waterford Greenway means there's huge potential for new customers and the Brennans recommend a total revamp of the tearooms." And that's what they did, with the result that the tearooms and newly built accommodation saw turnover double. You can see a repeat of the show here. In Boyle businesses need to start preparing now for the Lough Key to Boyle Greenway which, when completed, will bring cyclists from the Park right into Bridge Street. The Greenway will happen and as it is a "shovel ready" project, as soon as funding is announced, work will commence. Now is the time for those in the tourism and hospitality sector to start planning on how they can capatalise on this infrastructure.
Another novel idea for Boyle
Details here on the homepage of Boyletoday.com of yet another novel idea from Boyle Town Team in conjunction with Boyle Chamber of Commerce is the production of a discount voucher book for tourists. Everyone loves a bargain and if we are to attract the tourists into town, let's give them bargains to travel for. It is up to every business to now come up with a good offer for our visitors. Second child eats free, early bird offers, free shirt and tie with a suit, third pint free, free delivery on groceries to Marina and Forest Park are some ideas. If we show the tourist that we appreciate their business they will come into Boyle. Two other important items that need addressing are (1) consistency in the opening hours of our restaurants and (2) Sunday opening in our shops throughout the summer.
And finally….!
Two women were playing golf. One teed off and watched in horror as her ball headed directly toward a foursome of men playing the next hole. The ball hit one of the men.
He immediately clasped his hands together at his groin, fell to the ground and proceeded to roll around in agony.
The woman rushed down to the man, and immediately began to apologize. 'Please allow me to help. I'm a Physical Therapist and I know I could relieve your pain if you'd allow me, she told him.
'Oh, no, I'll be all right. I'll be fine in a few minutes,' the man replied. He was in obvious agony, lying in the foetal position, still clasping his hands there at his groin.
At her persistence, however, he finally allowed her to help. She gently took his hands away and laid them to the side, loosened his pants and put her hands inside.
She administered tender and artful massage for several long moments and asked, 'How does that feel'?
He replied: It feels great thanks, but I still think my thumb's broken!