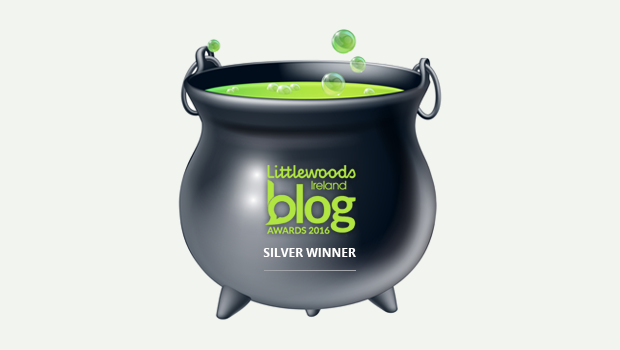 Only another 1000 hours of lockdown remain
We are now a little over 18 hours into Lockdown Part 2 and we only have about another 1000 hours left! And if you sleep on average 8 hours per night, then you only have another 700 hours of lockdown to deal with! Perhaps this is the way we have to look at the situation we find ourselves in – positively. By being positive and supportive of each other and reaching out for one another – a trait that is very common here in Boyle – the 1000 hours will pass very quickly.
And as we pass the time, please spare a thought also for our young people. While it is accepted that the older generation need to be looked after, the fact remains that many are resilient, having come though much adversity in their long lives, whereas our young people are different and some, who live away from home – perhaps in an apartment in Ireland or another country, can feel the isolation of lockdown much harder, as they may not meet a single person from one day to the next. These people can spend their time on zoom or team calls for work or college but when the day is over, and if they live alone, they may feel very isolated. So during the next 6 weeks, think of a young person you know who lives away from home and who could do with a phone call or an online meet up to help them through what can be a challenging period.
Do you sell online in Boyle?
A viewer contacted Boyletoday.com at the start of the week suggesting we publish a list of local businesses in Boyle who are selling goods online. On Wednesday we launched this initiative, inviting businesses that have an online presence, to make contact, as it would not be feasible for us to compile the list without leaving someone out. (We are delighted to see our idea has also been picked up by others, with Boyle ultimately being the winner, which was the only motive that this website had for launching the initiative). So if you have an online offering to your business, then please send details to [email protected] and we will set about compiling a list for publication shortly.
We have so much inside our 5k
A handy reference guide to indicate what area is included in your 5k can be found here. Most of Boyle is blessed to have all, or at least a portion of Lough Key Forest Park within our 5k limit for exercise purposes – in fact you could call it the 'Boyle Park' now that we have it to ourselves for the next 6 weeks! For those who enjoy cycling, we now also have the Lough Key to Boyle cyclepath on our doorstep. Exercise is so important over the next six week and with the facilities mentioned at our disposal, make sure to get out and about and enjoy and appreciate all that we have within our 5k.
A worrying threat for neighboring shoppers
Let's hope the shops in Boyle do not have to endure the threat that hangs over some retail outlets in Carrick on Shannon from a group of anti mask protestors. A report on Thursday, alleges that a post was published on a 'Coronavirus Community Response' page with the comments: "A call to people in Leitrim. We will be doing a mask free shop in Carrick. The idea is many go in without masks then separate and go about our business. Not to intimidate people, just to tip the balance of what people see, to make them think. This is to be peaceful and non confrontational. If you are interested send me a pm for details."
Don't forget to turn you clocks back
A reminder that summer time officially ends at 2am Sunday October 25th. Clocks should be put BACK one hour at that time. But it's not all bad news…you will have brighter mornings and an hour extra in bed on Sunday! A easy way to remember whether your clock should go back or forward during the year is "Spring Forward, Fall Back."
Traffic Watch
The 5k travel restriction has kicked in which is reflected in the drop in traffic volumes on the N4 between Boyle and Carrick. Yesterday (Thursday) 5391 vehicles passed Usna on the N4 while a week earlier (15th) 6602 vehicles passed and a month earlier again (September 15th) 7487 vehicles passed the same point.
Boyletoday.com – here for you every day during lockdown
During the Spring lockdown, Boyletoday.com recorded a substantial increase in it's daily viewing figures and we believe the next six weeks will see a similar pattern as people continue to move online for their news and information. Please continue to log on daily for updates and factual, non opinionated information relevant to the Boyle area here on your local news and information website – Boyletoday.com. If you have a story you think we would be interested in – especially a happy, positive, or uplifting story, then send the information to [email protected] and remember, if you miss a news story here on Boyletoday.com, fear not. Chances are you will be sure to see the same story copied and repeated on another local website or social media platform a few minutes after it is published here on Boyletoday.com!!
And finally….!
A man was sitting on the edge of the bed observing his wife, looking at herself in the mirror.
Since her birthday was not far off he asked what she'd like to have for her Birthday.
'Do you know, I'd love to be twelve again', she replied, still looking in the mirror.
On the morning of her Birthday, he arose early, made her a nice big bowl of Coco Pops,
And then took her to Alton Towers theme park. What a day!
He put her on every ride in the park; the Death Slide, Corkscrew, Wall of Fear, Screaming Monster Roller Coaster, everything there was.
Five hours later they staggered out of the theme park. Her head was reeling and her stomach felt upside down.
He then took her to a Mc Donald's where he ordered her a Happy Meal with extra fries and a chocolate shake.
Then it was off to the cinema with popcorn, a huge Cola, and her favourite sweets……M&M's..
What a fabulous adventure!
Finally she wobbled home with her husband and collapsed into bed exhausted.
He leaned over his wife with a big smile and lovingly asked:
'Well Dear, what was it like being twelve again?'
Her eyes slowly opened and her expression suddenly changed.
'I meant my dress size, you eejit!!!!'
And the moral of the story…. Even when a man is listening, chances are he is going to get it wrong.