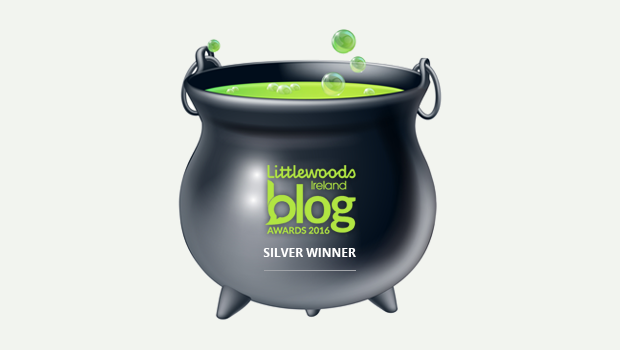 Safety concerns on parts of the cycleway
In a previous post here in the Boyle'd Pot we referred to the Lough Key to Boyle cycleway as a 'forgotten asset'. Thankfully since then, some funding has been announced for the maintenance of the path which is urgently needed, especially as we come into autumn and the leaves start to fall. But one piece of the cycleway that needs urgent attention is the section between the first and second gate of Rockingham. The wooden stakes that once segregated the cycleway from the road way were allegedly removed by some thug last March and have never been replaced. Cyclists and walkers tell of cars now pulling in and driving on the cycleway which is proving dangerous. Surely Roscommon Co Co can reinstate the stakes and hope that this time they are left in place.
The shortage of public transport in Boyle at weekends 
We were contacted by a viewer recently who suggested that there is need for more taxi's in Boyle especially at weekends. The viewer said they cannot come in to Boyle to socialize on a Friday or Saturday night as they can seldom get a taxi or transport home. They pointed out that they are not going home at 2 or 3am but around 12.30am after having a few drinks. The viewer suggested that if getting additional taxi's/hackney's continues to pose a problem, why don't the various bars in the town come together and organise a bus that will bring home customers of all establishments who sign up, for a fee on Friday and Saturday nights. A 10k radius could apply. The bus could be close enough to self financing and the pubs, who are reportedly quiet now on weekend nights, would get extra business. A win win situation for all involved.
Art work presentation was most informative
Yesterday evening's presentation by artist Martin Heron to introduce his work and his upcoming commission sculpture to go into the Pleasure Grounds was most informative for those who attended. The evening was open to the public who were given an opportunity to discuss with Martin how the sculpture would fit in with the upgraded amenity. These public information sessions are brilliant as they give the public a chance to have a say on a piece of art like this and not whinge or moan if they do not like it when erected. It is hoped all the art pieces will be in place before the end of the year.
One way traffic sign needed on Shop Street
Hopefully work will start in the New Year on the long awaited public realm works on the streetscape of lower Bridge Street and Shop Street in Boyle to include the Royal car park which, when complete, will transform this part of town. The public realm work will also include new signage and road markings but maybe before this work commences some form of warning might be installed across from Corrib Oil to advise those exiting the business forecourt that they are entering a one way system. Currently motorists unfamiliar with the area get their fuel or provisions, look right, see nothing coming and turned into town against the one way system. A 'one way traffic' sign across form Corrib Oil (and the Royal car park) should be installed as soon as possible, before the public realm work commences.
Young man with Boyle connections making a name in NFL
A young man with a strong Boyle connection is continuing to make a name for himself in the American Football circuit and locals may get a chance to see him play this side of the Atlantic later this year. James McCourt is son of Margaret Callan, formerly Carrick Road who now lives with her husband and family in Florida. James has recently signed for the NFL Jacksonville Jaguars after an impressive few years where he has made a name for himself as one of the best kickers in the game in the US. Should McCourt become the Jaguars starting kicker, we may get an opportunity to see him closer to home on October 30th when Jacksonville play Denver Broncos at Wembley Stadium in London. If he was selected, James would be the first Irish-born player to play in an NFL regular season game in 37 years.
More travel delays
Travelling from Boyle to Roscommon and vis versa was a drawn out affair in recent weeks due to the closure of the N61 near Fourmilehouse. From next week it's the turn of those travelling to Castlerea to face travel misery with news that road works will take place on a section of the R-361 Frenchpark to Castlerea road commencing on Monday 29th August 2022. From Monday until Wednesday 31st August from 8am to 6pm the works will be carried out using a Stop Go system. From Thursday 1st September until 7th September from 8am to 6pm the road will be closed. It will reopen after 6pm each evening and at the weekend. These disruptions, we are told, are required to facilitate necessary road improvement works in conjunction with the 2022 roads programme.
And finally…!
A seaman meets a pirate in a bar, and they take turns to tell their adventures on the seas.
The seaman notes that the pirate has a peg-leg, hook, and an eye patch. Curious, the seaman asks "So, how did you end up with the peg-leg?"
The pirate replies "I was swept overboard into a school of sharks. Just as my men were pulling me out, a shark bit my leg off."
"Wow!" said the seaman. "What about the hook?"
"Well…", replied the pirate, "We were boarding an enemy ship and were battling the other sailors with swords. One of the enemy cut my hand clean off."
"Incredible!" remarked the seaman. "How did you get the eye patch?"
"A seagull dropping fell into my eye," replied the pirate.
"You lost your eye to a seagull dropping?" the sailor asked.
"Well…" said the pirate, "Actually that was my first day with the hook."