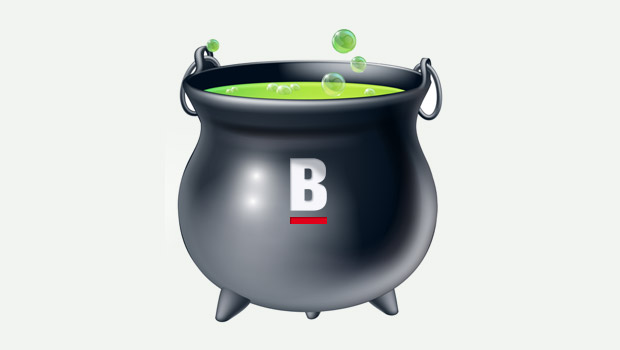 Tidy Towns Efforts Paying Dividends
By the time you have read this the judging committee from the national tidy towns organisation will probably have visited Boyle to see for themselves the improvements that have been carried out in our town. And when you take the time to look around,  you will see that a sense of community pride is indeed alive and well in Boyle. Top of the list has to be the repainting by many of their businesses in the centre of the town. In addition the planting of the welcome to Boyle signs and key areas in town is also to be commended. Well done to all the people who have made such a special effort this year in having Boyle look so well.
Local Priests Celebrate Ministry
A Mass of thanksgiving and celebration is planned for Friday 13th June when Canon Gerry Hanly celebrates 40 years in the priesthood. All parishioners are invited by St. Joseph's Parish Council to join Fr. Gerry in a Mass of Thanksgiving and celebration at 7.30pm on the evening. You are also invited to St. Joseph's Hall following Mass for refreshments.
Then on Sunday June 29th, there will be a special celebration for Rev. Fr. Brian Conlon to mark his 25th anniversary of his ordination. Fr. Brian, who is Parish Priest in Cootehall, is well known and respected in Boyle. A native of Geevagh, he came to Boyle in the early seventies to attend the then St. Marys College where he received his secondary education. In later years he also served as a Priest in St. Joseph's Church while also guiding Boyle Family Life Centre into the fine establishment it is today. Fr. Brian has helped many people over the years who are very appreciative of his professionalism and trademark caring nature . Therefore a large crowd is expected at his celebratory 11.30am Mass in Cootehall and celebration night in the Bush Hotel later that evening.
No Nuala's But Plenty More On Offer
There are numerous events to entertain you in Boyle this weekend, (details of each will be featured here in the "Events" section of Boyletoday.com.) Unfortunately, "The Nualas" concert in King House which was eagerly awaited and scheduled for Saturday night has been postponed as it clashed with the "Our Boys" concert in St. Joseph's Hall. What a pity both had to be on the same night. Earlier on Saturday the SPCA family fun and activity day will be held in Rockingham from 12 – 6 p.m. If you are planning to head out to the Park for the day – why not take the new shuttle bus from the Crescent or Military Road and in the evening head back to Boyle to one of our many restaurants, food centres or bars for a relaxing evening.
Boyle Celtic Are Super League Champs
Congratulations to Boyle Celtic who were crowned Sligo/Leitrim Super League champions last Friday night in Celtic Park. It is a great achievement for the club and it's loyal band of followers. Men like Hal Cawley and Mick Gilmartin who have been involved for many years must have been delighted at the success. Celtic have had some great supporters over the years – many who are now gone to their eternal reward. Men like Sonny Regan and Paddy Conlon come to mind. Not always on the side of the referee and not always around 'till the end of a match due to their beliefs – both men would also have been delighted at the honour the Celtic lads brought to their club and town last Friday night.
 Hiding Behind A False Name
Boyletoday.com is now nearly seven months in existence. Viewing figures are constantly on the increase due in no small way to the interaction the site has with it's viewers. Comments are always welcome and encouraged both on the website and facebook page – as long as the comments are factual and well intentioned. But that was not the case last Friday. A comment was posted from a facebook account, initially on this website and then on our facebook page, from a person who seemed to have a hang up on grammatical errors and in particular those in last week's Boyle'd Pot blog. The criticism was acceptable, but what was not acceptable was a seriously libellous and defamatory statement written at the end of the comment concerning the Editor of this website. The statement was subsequently amended by the poster, but not before it had been seen by many and the damage done. Failed attempts were made to contact the poster to draw his attention to the libel and the matter was subsequently handed over to facebook personnel. In addition, the school in Sligo where the poster said he was educated was contacted and two people with this name were identified – one being a 78 year old stroke victim who was shocked that his name and background were being used on facebook. The other person could not be contacted as they are deceased. Investigations to identify the poster by the relevant personnel are on-going, with a profile emerging of a man who seems to have a very good knowledge of Boyle and it's happenings and who prides himself on grammar and editing and more importantly, is using a false facebook identity to post defamatory statements and befriend certain individuals. When this man is formally identified, proceedings will issue and the name of the man will be highlighted.
And Finally….!
Murphy, O'Shea & Mullligan go for a job on a building site, but have been told beforehand that the foreman dislikes the Irish.
Murphy suggest to the other two that they give English sounding names.
O'Shea goes in first to to interview foreman asks him his name, O'Shea looks out window and sees a Woolworth store. My name is F W Woolworth, "get out" shouts the foreman.
Mulligan goes in – same question – he looks out window and sees a shoe shop, my name is Freeman Hardy Willis, "get out" shouts the foreman.
Murphy is last in, an exasperated foreman asks what's your name, Murphy has good look out of window and replies Ken
Thank Christ for that says foreman, Ken who?
Tuckey Fried Chicken says Murphy.