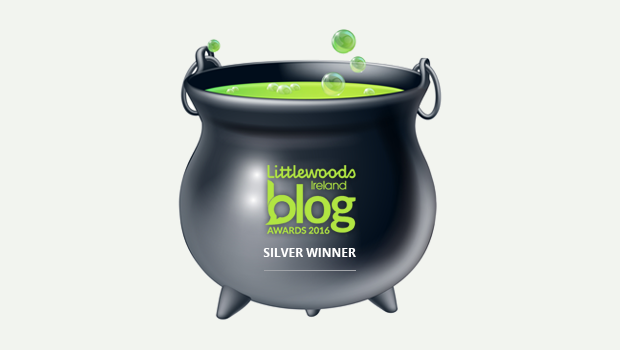 The news we have all been waiting for
At last, the news we have all been waiting for – work will commence on the redevelopment of the Royal Building on Monday next May 10th. Initially, a lot of survey work will be undertaken, but construction in full should proceed very shortly thereafter. It is also understood that the planned work on the Pleasure Ground upgrade and the paving and upgrade of the rear of Main Street will commence imminently, while it was heartening to see surveying taking place in the town on Wednesday in advance of the public realm enhancement work planned for Bridge Street and Shop Street.
The delay in getting all this work started has been most frustrating for everyone involved in the process, but Covid restrictions meant all non essential construction was stopped nationwide and that included the Royal and other local developments. The majority of those in Boyle understood and accepted the situation, despite a constant barrage of online misinformation and s**t stirring by one or two.
So from Monday on, it's full steam ahead with the redevelopment of Boyle and the whingers and naysayers will now have to find something else to write about.
Tennis has a long history in Boyle
Our story on Wednesday last detailing all the progress that is being made in Boyle Tennis Club, including their new playing surface, met with a great response and had a high number of views. Generations of Boyle families and individuals have played tennis at some stage at Knocknashee while others of a certain vintage will have memories of attending hops, dances and later disco's in what is now the Tennis Club House or Pavillion as it was once known.
Tennis in Boyle has a long tradition dating back to the late 1800's when there were three tennis venues in Boyle – the Pleasure Grounds, the Sligo Road and the College Field on Elphin Street. The oldest club was the 'Boyle Lawn Tennis Club' in the Pleasure Grounds which was a fairly elitist venue. (It is reported that Dr. Douglas Hyde was a member of this club back in 1894). The current courts at the rear of the Family Resource Centre, or the then called Catholic Club, was built in 1935 – financed by a church loan. The Pavillion as the club house was known, was built in 1937 but became a victim of Storm Debbie in 1961 and was rebuilt in 1970 and remains in situ. When further funding becomes available, the present club members hope that the club house will get an upgrade along with floodlighting of the courts, bringing Boyle Tennis Club right up there with the best of them and adding to another great facility for the people of Boyle.
Athlone's news is good news for Boyle
Mid week news that Athlone IT has been designated a technological university is a welcome development, not only in the Midlands but also in Boyle as many students from the town and area are, and will be, educated in Athlone and will also be able to access online courses via the new TU. It is understood that discussions took place at the end of last year to have an outreach center in Boyle for the new TU but it is not known at what stage these discussions are currently at or if they are still alive. Linking with Limerick IT, the new institution is expected to comprise a student population of more than 14,000 and a staff complement of approximately 1,200 people across six campuses.
Covid has not gone away you know
A news story this morning here on Boyletoday.com shows that Covid-19 in the Boyle LEA is not going away and is in fact taking hold again. This morning's figures remind us that while the vaccines are being rolled out and as society reopens, we need to remain ever vigilant and not let our guard down, or as one person said recently, 'don't drop the ball as we head into goal'. Early on in the pandemic, the Boyle Local Electoral Area was initially a hot spot of infection but due to the great work of so many, we got it under control. This morning's figures would indicate that it is slipping backwards again and we must ensure this is stopped as soon as possible. So please ensure you wear a mask, socially distance, wash your hands and do not attend or organise parties or house gatherings.
A different Darkness into Light this year
Safe walking/running/cycling to all who are participating around Boyle tomorrow (Saturday) morning in 'Darkness into Light'. As you know, there is no organised walk this year, but people are encouraged to participate on their own within Covid guidelines. Many are hoping to walk the usual Carrick Road, Maple Drive, Abbeytown route while others are planning to head to the Forest Park. It's still not too late to sign up or make a donation to Darkness into Light' here
Is Boyle being seen as a rural village?
A post shared on our Facebook page on Thursday from Garda Siochana Western Region showed members form the Castlerea District carrying out "a series of high visibility patrols in rural villages and communities on Wednesday May 5, 2021. Patrols were conducted in Boyle, Knockvicar, Arigna, Keadue and Cootehall in the Castlerea Garda District." The post prompted one viewer to enquire was Boyle now a rural village?
Perhaps the post was not written with that in mind an Boyle may have been covered under the 'communities' section, but it does draw attention to the fact that Boyle Garda Station is only a sub station in the Castlerea Garda District. Many years ago, and without much of a fight locally, Boyle Garda Station lost it's District HQ status and now in reality, is run from Castlerea. While we still have a Garda presence in the town and a station that operates on reduced hours, the fact remains that Boyle is part of the Castlerea Garda District and as a community, we need to be continually vigilant to ensure there is no further reduction in manpower or status in Boyle Garda Station.

And finally…!
A drunk man stumbled and fell down on a subway next to a priest.
The man's tie was stained, his face was plastered and his clothes were all torn. He opened his newspaper and began reading.
After a few minutes the man, slowly twisted around and turned to the priest and asked, "Father, would you know what causes arthritis?"
The priest replies, "My Son, it's caused by loose living, being with cheap, wicked women, drinking too much alcohol, contempt for your fellow man, sleeping around with prostitutes and lack of a bath."
The drunk muttered in response, "Well, I'll be damned",
he then returned to his newspaper.
The priest, thinking about what he had said, nudged the man and apologised.
"I'm very sorry. I didn't mean to come on so strong. How long have you had arthritis?"
The drunk answered, "Oh I don't have it at all, Father.
I was just reading here that the Pope does."