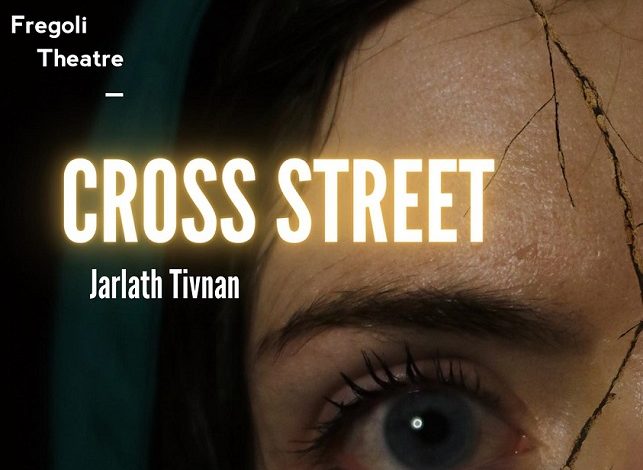 Tickets now on sale for Boyle native Jarlath Tivnan's new play 'Cross Street'.
Written by Fregoli Theatre's Jarlath Tivnan, whose previous plays include Pleasure Ground and You Could Be Us, Cross Street is directed by Eimear Finan.
Cross Street runs from Wednesday 24th – Saturday 27th November in Roscommon Arts Centre.
This comedy play offers hints of horror while exploring mental health issues:
"It's as good a night as any for a house meeting. We're all trapped inside, anyway…" Enid is searching for a new home. She finds a place on Cross Street. A place of routine. A place populated by some pretty serious creatures of habit. Enid's arrival threatens to disrupt well-worn grooves. A house meeting is called to re-establish order. But this stormy night has other things planned…
Reviews of past Fregoli productions written by Jarlath Tivnan:
"Pleasure Ground ****" – Peter Crawley, Irish Times
"Pleasure Ground is a richly satisfying evening of theatre" – Charlie McBride, Galway Advertiser.
"A wonderful, strong play that will stay with you after the lights go down…pure magic" – The Red Curtain Review.
Preview: Wednesday 24th November at 8pm with tickets €12
Performances: Thursday 25th – Saturday 27th November at 8pm with tickets €16/€14
Venue: Roscommon Arts Centre
Box office: www.roscommonartscentre.ie
Tel: +353 (0)90 66 25 824
Cross Street is supported by Arts Council Ireland, Roscommon Arts Centre and Roscommon County Council and developed as part of our Finding Home residency with Roscommon Arts Centre.