News
Treacherous road conditions after overnight snow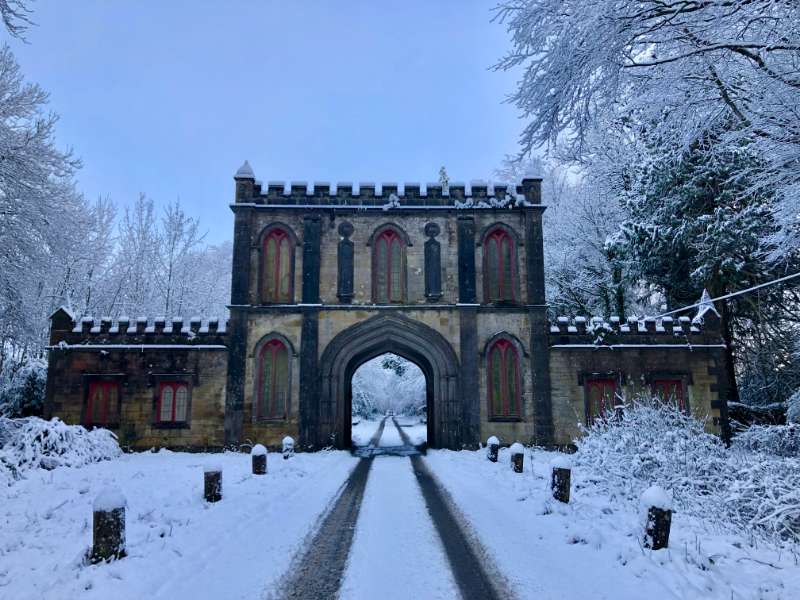 Following overnight snow, hail and sleet showers along with freezing temperatures, many back roads are in a treacherous condition this morning.
The Boyle to Gurteen road, Boyle to Frenchpark and Boyle to Ballyfarnon roads are all reported to be particularly dangerous.
Sligo Co Co issued a weather advisory at 6.30am this morning which said: "Due to a combination of freezing roads and falls of snow, sleet and hail, all roads in Sligo are very hazardous this morning. Drivers are advised to reduce speeds and drive with caution on all roads especially minor roads".
A Status Yellow snow/ice warning remains in place for Roscommon and many other counties until 9am this morning Wednesday 18th.
Gardai are advising motorists to drive with caution and have issued the following advice for driving in snow and ice:
• Clear your windows, mirrors and lights before you set out – do not use hot water on the windscreen as it can crack the glass
• Ensure your vehicle is clear of snow including the roof
• Have sunglasses in the car
• Visibility may be reduced. However, do not hang on to the tail lights of the vehicle in front of you
• Use your dipped headlights and fog lights
• Manoeuvre gently, too much steering is bad
• Slow down and leave extra distance between you and the vehicle in front
• When you slow down, use your brakes gently so that the brake lights warn drivers behind you
• Avoid harsh braking and acceleration
• Use the highest gear possible to avoid wheel spin. Select a low gear when travelling downhill especially if through bends
• If your car has rear wheel drive the addition of extra weight in the boot will help your wheels to grip
• Be careful on compacted snow – it may have turned to ice
• Watch out for black ice especially in sheltered / shaded areas on roads, under trees, under or on bridges and adjacent to high walls
If your vehicle begins to skid you should:
• Identify the cause – it is either; too much braking, too much steering, too much acceleration or a combination of these.
• Remove the cause – gently and smoothly
• Avoid over-correction with too much steering, be ready for a secondary skid in the opposite direction
• Cars have different braking systems. For full detailed information on breaking check the Garda and RSA websites.
Lough Key Forest and Activity Park advise that in the interest of safety for staff and customers, the Visitor Centre, Lakeside Café and Attractions will open at the slightly later time of 11.30am today Wednesday 18th January
Coola Secondary School and Carn NS Gurteen remain closed today Wednesday
Arigna Mining Museum and Coffee Shop closed Wednesday
(We will update closures and cancellations here as they become available. Email information to [email protected])
(File image: Second Gate of Rockingham copyright Boyletoday.com)