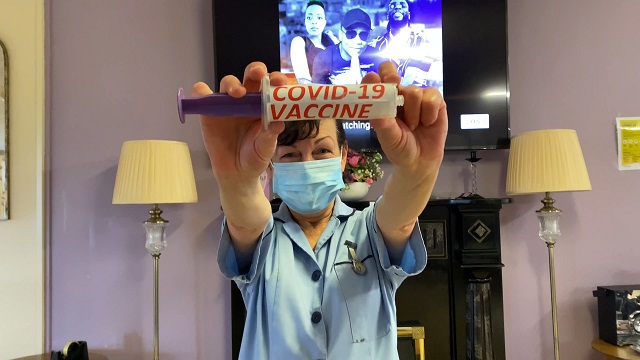 Following the success of the walk-in vaccination centres last weekend, it has been decided to continue with the service this weekend.
Locally centers are located in Carrick-on-Shannon, Sligo and Roscommon.
No appointment is needed and vaccinations are for those aged 16 and above.
Dose 1 vaccinations only. If you attend the walk-in clinic for dose 1, we'll send you an appointment for your second dose by text message to your phone. Your second dose will be arranged at a vaccination centre near your home address, but you can change the location if you wish.
Bring with you:
PPS number. If you don't have a PPSN, you can still be registered and vaccinated. You'll need to bring proof of address.*
Eircode
mobile phone number
email address
photo ID,
photo ID, for example: passport book or card, driving licence, Public Services Card, travel pass, National Age Card issued by the Gardaí, school or college ID. If your photo ID doesn't include your date of birth, please bring proof of your date of birth, for example your birth certificate.
Aged 16 or 17 and have no photo ID?
Bring your birth cert if you are aged 16 or 17 and have no photo ID.
If you also have proof of your Personal Public Service (PPS) number, such as a child benefit letter containing your PPS number, this will be helpful for staff at the vaccination centre. But you do not need it to get vaccinated.
Sligo – IT Sligo Vaccination Centre
– Saturday 07 August: 10am to 4pm
– Sunday 08 August: 10am to 2pm
Leitrim – Carrick on Shannon Vaccination Centre
Sunday 08 August: 9am to 5pm
Roscommon – Abbey Hotel Vaccination Centre
– Saturday 07 August: 11am to 4pm
– Sunday 08 August: 11am to 4pm
*Your proof of address can be a:
household bill in your name
bank or financial institution statement
letter from a public service department or agency
rental agreement
letter from the owner of the property to confirm you live there – this can be your parent
bill or letter from a hotel or Airbnb
(File pic courtesy HSE)