News
Fundraising Walk/Bed Push held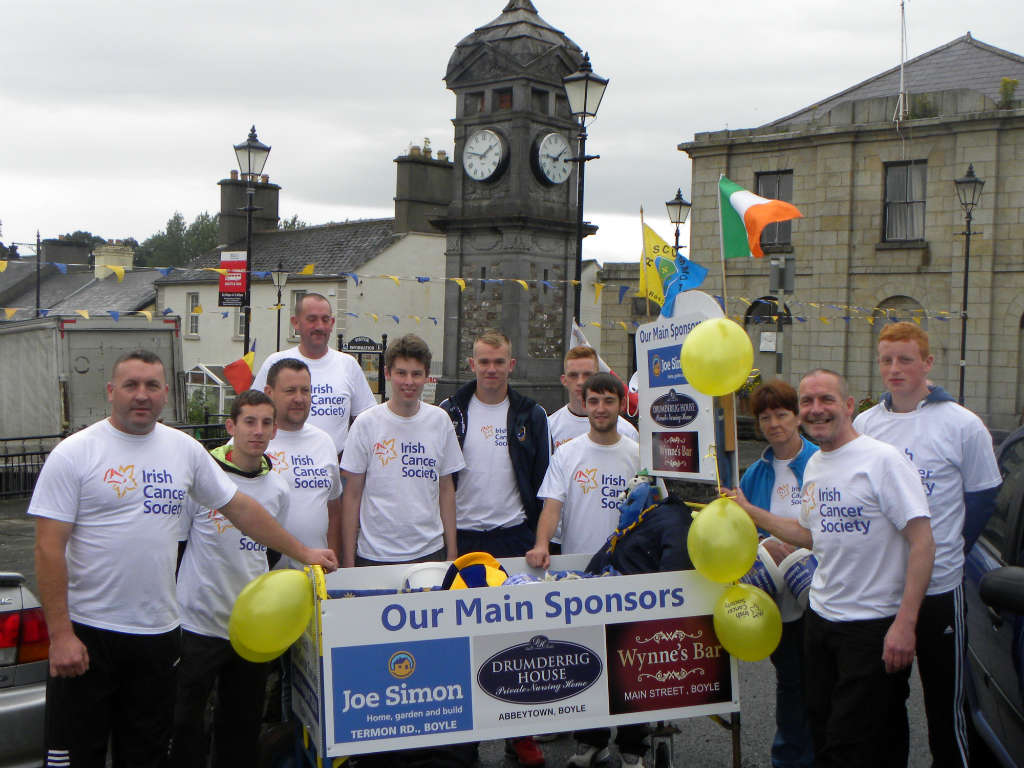 A 32k sponsored walk and bed push left Boyle this morning to raise funds for the Irish Cancer Society.
The route is to Carrick and back on the N4.
All financial support for the fundraising event would be most appreciated.
The organisers would like to thank the three main sponsors of the walk/push – Drumderrig Nursing Home, Joe Simon and Wynnes Bar.