News
11 candidates for Boyle local election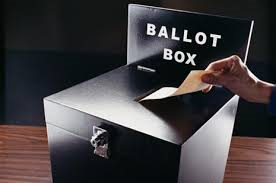 There are three candidates from the general Boyle area among the eleven candidates for the forthcoming local election in the Boyle Municipal District.
Nominations closed at noon on Saturday May 4th.
They three are:
John Cummins, Abbeytown, Boyle, Fianna Fail (County Councillor)
Keith Suffin, Plunkett Avenue, Boyle, Fine Gael (Community Worker)
Mary O'Donnell, Ballinameen, Boyle, Non Party (Researcher)
The other eight candidates are:
Aidan Sampey, Fairymount, Fianna Fail (Factory Employee)
Joe Murphy, Strokestown, Fianna Fail (Post Person)
Sajjad Hussain, Ballaghaderreen, Non Party (Barber)
Valerie Byrne, Elphin, Non Party, (Public Representative)
Michael Mulligan, Ballaghaderreen, Sinn Fein (Public Representative and Shopkeeper)
Liam Callaghan, Castlerea, Fine Gael, (Public Representative and Farmer)
Andrew Reynolds, Rooskey, Fine Gael (Entrepreneur)
Tom Crosby, Tarmonbarry, Non Party (Businessman)
Candidates have until 12 Noon Tuesday 7th May to withdraw their names from the contest for the local elections.