News
Cummins is first elected in Boyle L.E.A.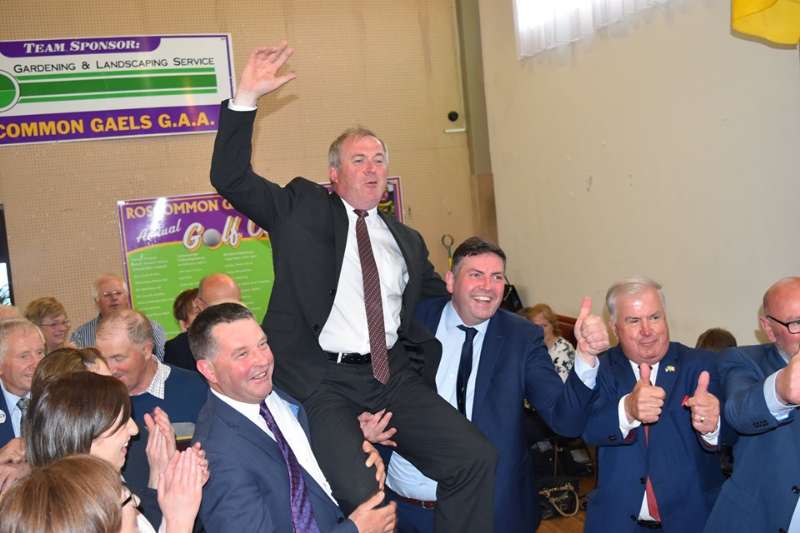 John Cummins from Abbeytown in Boyle was the first councillor elected to the Boyle LEA on Sunday afternoon in the 2019 Local Elections.
With a first preference vote of 2124, John exceeded the quota of 1480 and was deemed elected on the first count shortly after 2.30pm
His election was followed shortly after by Elphin's Valerie Byrne with her 1641 first preference votes getting her also elected on the first count.
With four other seats still to be filled the next person elected was Michael Mulligan from Ballaghaderreen on the third count with 1489 votes, with Mary O'Donnell eliminated.
On the fourth count at 8.30pm, Aidan Sampey was also eliminated but no one met the quota at that stage.
By 10.30pm the fifth count had taken place.
Sajjad Husain was eliminated with the majority of his votes going to Castlerea's Liam Callaghan (172).
By then, no candidate had still meet the quota for the final three seats.
And by 11am the sixth count had also not elected anyone, with Andrew Reynolds now eliminated.
But the next half hour seen the last three seats filled in quick succession.
Castlerea's Liam Callaghan was the fourth candidate elected (1526) followed by Tarmonbarry's Tom Crosby (1421) and Strokestown's Joe Murphy (1228)
Boyle town's Fine Gael candidate Keith Suffin finished with a commendable 1076 votes.
Total valid poll for the Boyle LEA was 10,359 with 201 invalid ballot papers.
Separately, the Midlands North West European Election count will resume at 9am this morning Monday.
In the Ballymote Tubbercurry area in Sligo, Martin Connolly (FG), Gerard Mullaney (FG) and Martin Baker (FF) were elected following victory for Michael Clarke (Ind), Joe Queenan (Ind) and Dara Mulvey (FG).
Special thanks to Brian O'Carroll and Dan Dooner, Roscommon People for use of Twitter and Facebook updates here on Boyletoday throughout the weekend.
(Pic courtesy Roscommon Co Co)