News
14lb 4oz Pike wins fishing competition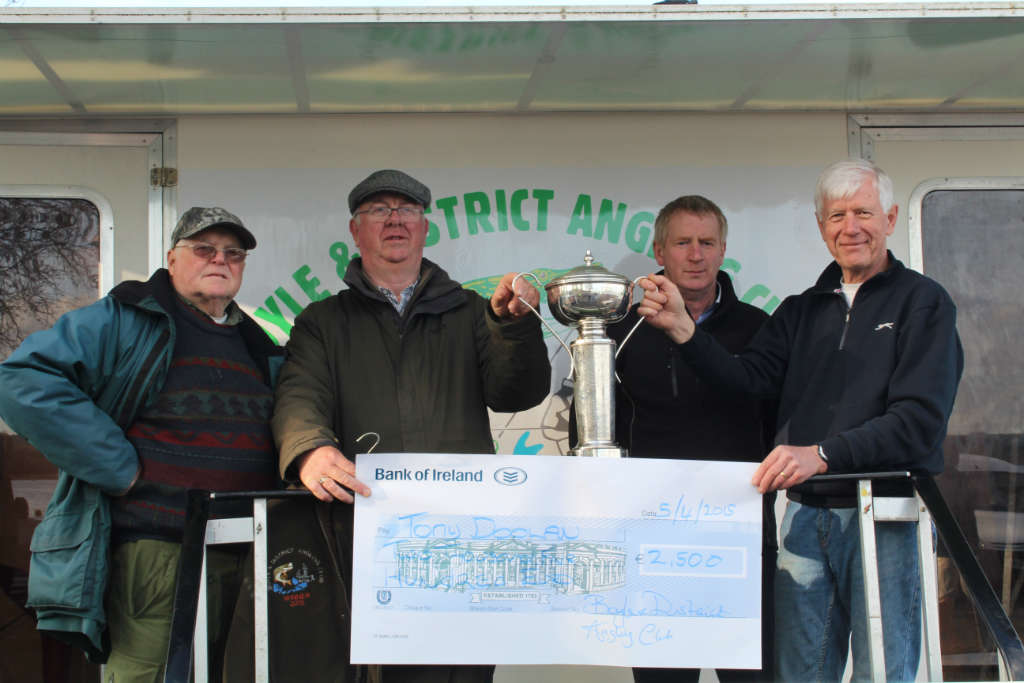 Boyle and District Angling club Pike Angling Festival drew to a close on a sunny Sunday evening at the Doon Shore.
Winners were as follows.
Overall Winner – €2500 plus Moonstone Trophy and jacket Tony Doolin (14lb 4oz)
Juniors – 1st Thomas McDermott €200 (11lb 4oz), 2nd Enda Hughes €100 (10lb 2oz), 3rd Conor McGourty €50 (7lb 4oz)
Ladies– 1st Fidelma Fallon €150 plus Moonstone Crystal (3lb 4oz).
Saturday prizes – Each winner gets €100
JJ Craven (8lb 4oz), Kieran O'Reilly (8lb 5oz), PJ Cunningham (9lb 8oz)
€125 winner – Peter Conroy (11lb 8oz)
€250 winner – Pat Healy (12lb 2oz)
€500 winner – Noel McGuire (12lb 8oz)
Sunday prizes – Each winner gets €100
Michael Bannon (9lb 4oz), Klaus Sinnhoffer (10lb 130z), Paul Maree (11lb 1oz).
€125 Barry Darby (13lb)
€375 each Declan Conroy and Rory Hughes (14lb)
Pool prize – €200 Tony Doolin (14lb 4oz)
Spin The Wheel
First fish caught at Black Island on Saturday Darren Mullaney (3lb 4oz)
Fish weighed closest to 3pm at Doon on Saturday Conor Whelan (1lb 8oz)
Smallest fish weighed at Bullock Island on Saturday  Cathal Beirne (1lb)