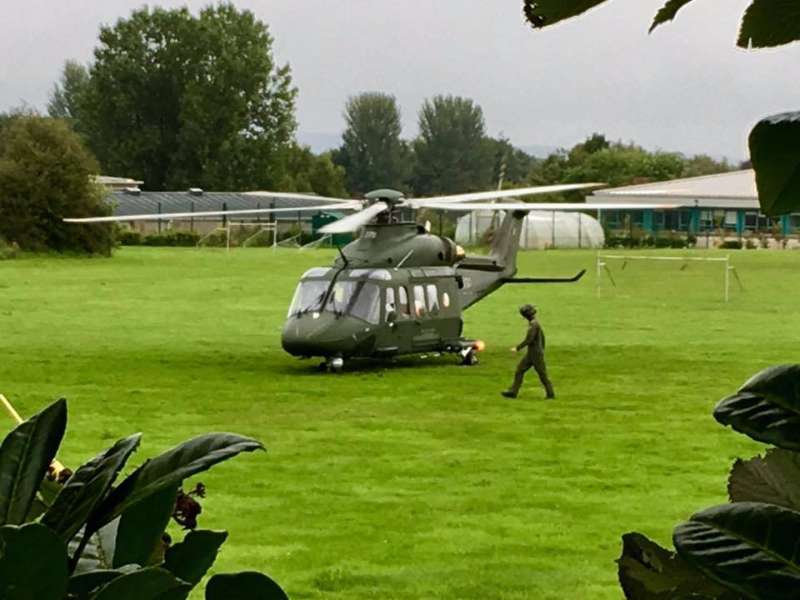 Senator Frank Feighan has revealed that the Athlone-based air ambulance service, formally known as the Emergency Aeromedical Service (EAS), has carried out 66 emergency missions in Roscommon (30) and Galway (36) in 2018. The EAS helicopter completed a total of 310 time critical missions in the last twelve months.
"These vital EAS Service missions involve Air crews supporting the HSE in providing a medical service for seriously ill patients, often in rural communities.
"A dedicated Air Corps AW 139 helicopter and crew support a 365-day Emergency Aeromedical Support (EAS) Service operating out of Custume Barracks, Athlone.
"Since the commencement of the EAS Service in June 2012 to 13 December 2018, the Air Corps has completed more than 2,300 missions throughout the country. The Air Corps also provided 44 inter-hospital Air Ambulance service support in response to medical emergencies.
"All of this data is clear evidence that this service has played a key role in providing critical air support options in response to major emergencies in this region.
"I fought vigorously to secure this EAS service and combined with a team of advanced paramedics and the ground ambulance service, it has and continues to save countless lives in this region."