Events
700 people participate in Boyle walk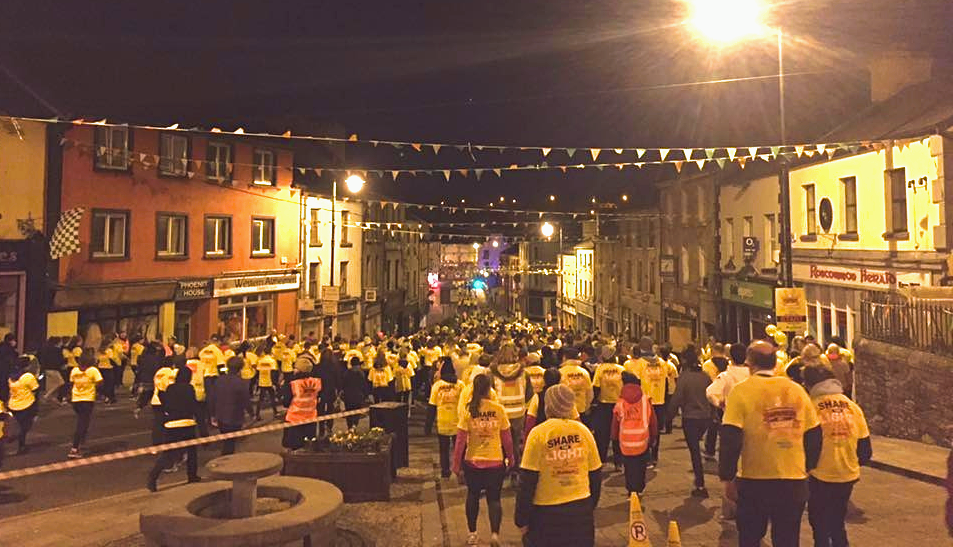 An estimated 700 people took to the streets of Boyle on Saturday morning for the Darkness into Light walk.
The Boyle walk was one of 150 worldwide events involving upwards of 200,000 people, held in aid of Pieta House on the morning of the 6th May.
All monies raised will go to Pieta House which is a non-profit organisation providing a specialised treatment programme for people who have suicidal thoughts or who participate in self-harming.
As the crowds gathered from 3.15am, Abbey College students provide musical entertainment in front of the Courthouse.
All agreed, the Boyle walk was spectacular with many saying it was the biggest crowd ever seen heading through the town, especially at 4.15am!
Well done to Melissa Beirne and her team of organisers who have put in an unbelievable amount of work over the last few weeks to ensure the success of Boyle town's inaugural Darkness into Light Walk.
(pic courtesy Darkness into Light Boyle)