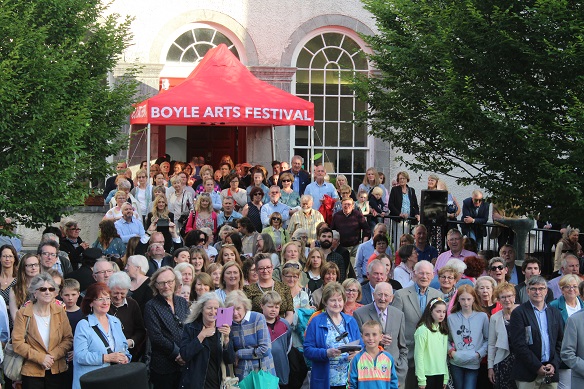 Boyle Arts Festival 2019 has concluded.
In a statement the committee said "Our ten days of stunning art and photography exhibitions, music, drama, literary gems, spoken word, comedy, film, workshops and children's activities were a massive success both critically and also by taking into account, the large numbers that attended each and every event".
"Art is a powerful form of expression that brings people together in a language that is beyond words. This is your Festival and it is your outstanding support and sponsorship that allows us to bring a large and varied Art repertoire to our town every year".
"We will of course be thanking everybody that assisted us, over the coming weeks".
"We would also like to take this opportunity to wish all the best to the organisers of the Rock The Clock Festival, taking place here in town next weekend and also to the organisers of the Boyle Summer Show, which will take place on Sunday, August 11th".
"Please come out and support these two great local events" the Boyle Arts Festival committee statement concludes.