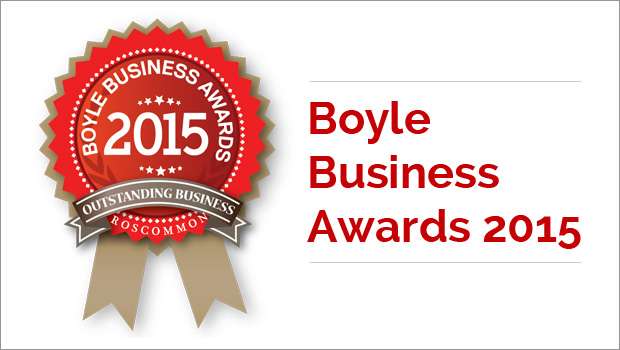 Boyle town will have its first ever Business Awards this year.
The awards are  organised by this website, Boyletoday.com and Financial Services company Moneyplus.
The aim of the event is to recognise and honour the many businesses that operate in the town of Boyle and surrounding area.
There are six categories in this year's awards:
1. Best Bar/Pub of the year
2. Best Established Business
3. Best Start up Business
4. Best Customer Service Award
5. Employee of the Year
6. Employer of the Year
Speaking ahead of the awards launch which will take place on Friday in Boyle Enterprise Centre, Brian Nerney from Boyletoday.com said "Boyletoday.com is delighted to be a joint organiser of the inaugural Boyle Business Awards.
Boyle has many fine established businesses and some new businesses that the public may not be aware of as they operate quietly away from the limelight.
These awards will serve to honour and recognise these businesses and all that is good in the commercial life of the town and surrounding area.
Belinda McCauley from Moneyplus said " Moneyplus has worked closely with Boyletoday.com on the inaugural "Boyle Business Awards" initiative.
As a Financial Services Advisory Company we are acutely aware of the need to promote and support local business.
We believe hard work should be rewarded and that is exactly what the Boyle Business Awards aim to achieve.
The organisers also thanked John Cummins, Cathaoirleach Roscommon Co Council, Cecil Draper & Dara Callaghan, Boyle TM and Boyle Chamber of Commerce for their input and support at the planning and organisation stages of the awards.
Entry forms and guidelines will be available to download from Boyletoday.com from Friday and from the Moneyplus office on Bridge Street in Boyle.
All businesses in Boyle and within a five mile/eight kilometre radius of the town are eligible to enter the awards.
Further details will be announced at the breakfast briefing launch which will take place in the Enterprise Centre on Friday 6th at 9am to 9.45am to which all businesses are invited to attend.