Events
Boyle businesses receive awards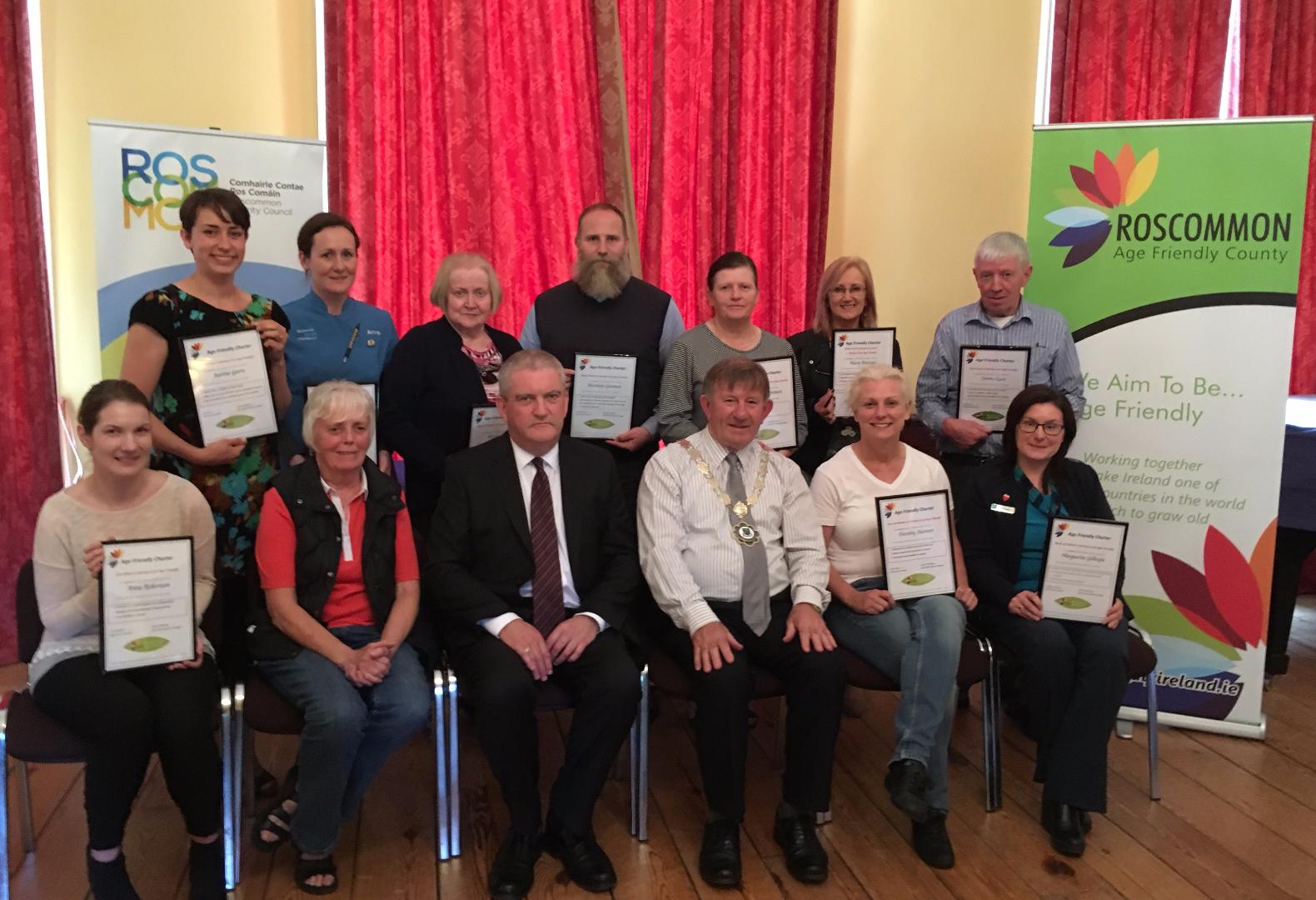 Ten Boyle businesses were presented with their Age Friendly Charter in King House on Tuesday afternoon.
The Charters were awarded in recognition the businesses being age and older person friendly.
The event was organised by Roscommon County Council in partnership with the Older Peoples Council and Roscommon Local Enterprise Office.
Guest speakers included Eugene Cummins CEO, Roscommon County Council, Tony Ward, Cathaoirleach, Roscommon County Council and Margaret Mulligan Roscommon Older Peoples Council.
Also in attendance were Joanne Hosey, Head of Bank of Ireland for Roscommon, Sligo and Leitrim, Garda Michael Pilkington Community Garda, community representatives, local councillors and members of the public.
The Boyle businesses who received their Charter were as follows:
* Boyle Resource Centre (Marie Brennan)
* Una Bhan Tourism (Eilish Canty)
* Margaret's Cafe (Monica McDermott)
* King House Tea Rooms (Dorothy Shannon)
* King House (Tommy Egan)
* Brogans Natural Options (Ann Gilligan)
* Drumanilra Kitchen (Harriet Lavery-Reynders)
* Boyle Library (Matthew Gammon)
* Clarkes Bar& Restaurant (Maura Clarke)
* Bank of Ireland (Karen Morgan)