Events
Boyle Celtic crowned Cup Champions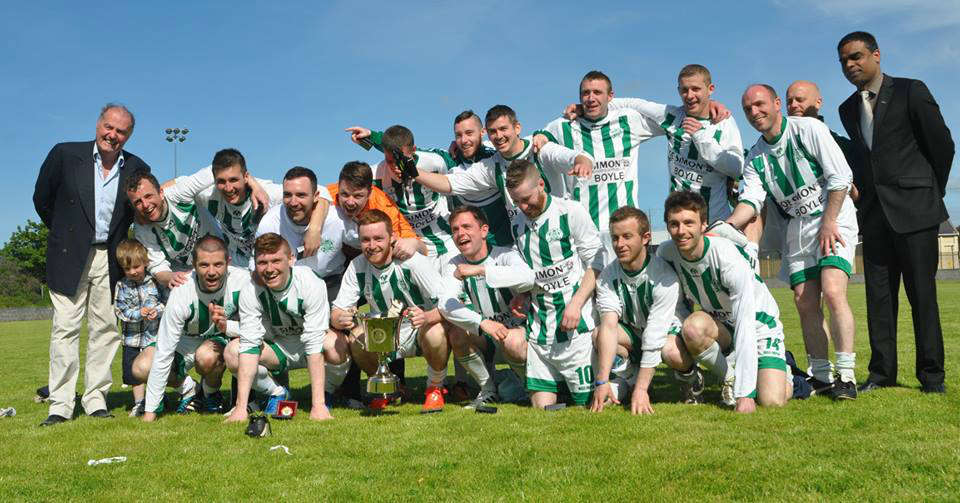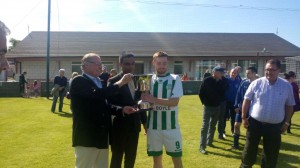 Congratulations to Boyle Celtic who were crowned Cup champions Sunday afternoon by defeating Calry Bohs on a scoreline of 1-0.
The game, which was played on the beautifully manicured grounds at the Ray Mac Sharry Complex under the stewardship of Joe and Martin Cleary insured both sides could and did play fast and attractive football.
Boyle Celtic were favourites going into the game purely on league form but Cup Football can also throw a spanner or two in the works.
Calry Bohs belied their league position with Captain Mark Fowley leading by example with a stalwart performance.
Boyle Celtic looked menacing on the attack with Niall Brennan and Shane Battles linking well together but big plays from Conor Griffin and excellent goal keeping from young Conor Mc Govern insured Calry Bohs although under pressure handled anything Boyle Celtic had to throw at them.
Calry Bohs had in the Big Man Kevin Buckley an outstanding player with Aaron Flynn and Michael Harte well fired up.
Boyle Celtic had a very experienced back line.  Net minder Kyle Suffin, one of the best in the business, Owen O Donoghue, Gerry Brennan, Lochlan Conboy and Lee Mc Killeen were the backbone of a Champions team.
The sides remained evenly matched at half time when the game remained scoreless.
Calry Bohs started the second half in a very positive mood taking the play to Boyle Celtic but their defence held tight and on the break Dessie Carlos and Mick Corrigan were most dangerous.
Calry Bohs with Ciaran Stenson and Stephen Crossan were magnificent in defence and despite the best efforts of both sides extra time was on the cards.
Then two minutes from full time a cross from the left was taken on the chest by Captain Fantastic Niall Brennan in the six yard box.
His control was impeccable and he fired home past Conor Mc Govern who had no chance from such close range.
This was a goal fit to win any game and it so it did, making history when Boyle Celtic went on to lift, for the first time ever, the Radisson Blu Hotel Sligo W B Yeats Cup presented by the manager of the Radisson Blu Indraneel Talakanti and the owner of Lisadell House Edward Walsh.
Both teams were presented with a specially commissioned medal that had the League Crest on one side and the image of W B Yeats on the underside.
Boyle Celtic:
Kyle Suffin, Gerry Brennan, Owen O Donohue, Lochlan Conboy, Lee Mc Killen, Sean Purcell, Dessie Carlos, Michael Corrigan, Niall Brennan(Capt), Shane Battles, Luka Roddy, Niall O Donoghue, Marcus Guckian, Thomas Lavin, Aaron Sharkey, Aaron Calpin.
Calry Bohs:
Conor Mc Govern Ciaran Stenson Billy Brennan Conor Henaghty Stephen Crossan Mark Fowley (Capt) Michael Harte Conor Griffin Kevin Buckley Patrick Henaghty Aaron Flynn Shane Fox Barry Armstrong Darragh O Brien Jason Murphy Gearoid Keaney
Match Officials:
Referee: Ritchie Barry. Referee Assistants: Philip Mc Loughlin and Paul Harte.
Boyle Celtic captain Niall  Brennan is pictured receiving the Radisson Blue Hotel W.B. Yeats Cup after his sides victory.
Main pic courtesy Sligo and District League