Soccer
Boyle Celtic exit Connacht Cup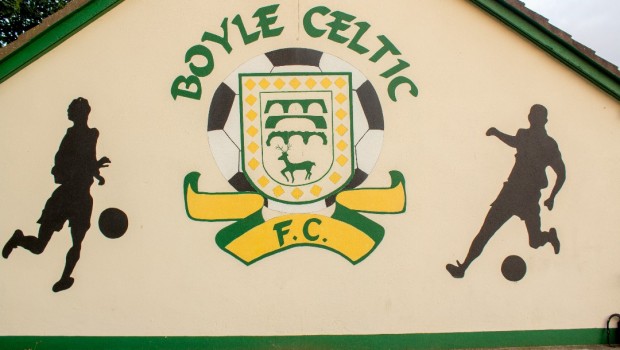 T.P. Brennan Connacht Cup Quarter Finals
Boyle Celtic 1
Manulla F.C 2
Ronan Flanagan at Celtic Park, Boyle.
Boyle Celtic exited the Connacht Cup at the Quarter Final stage for the second year in succession following two goals to one defeat against Manulla at Celtic Park on Sunday. The game was a feisty one with plethora of yellow cards and three reds.
It was all Boyle in the opening twenty minutes as Daniel Hughes, Mick Corrigan, Danny Browne and Lee McKillen all had shots saved or go wide.
Following these numerous chances, Manulla had an opportunity of their own. An excellent save by Celtic 'Keeper Chris Casey denied Jesse Divers.
The first real flashpoint took place on the stroke of half-time. Both sides felt something wrong had been done. Following a discussion with his linesman, referee Eugene Deering handed yellow cards to Celtic's Seán Purcell and Danny Browne and Manulla's Number Three.
Half- Time: Boyle Celtic 0, Manulla FC 0.
The Mayo Super League started the second half brighter with fizzing shots, although Casey was equal once again.
However, the net was rippled on forty-nine minutes as a well struck effort from Shea Benson found the back of the net.
The goal came as a wake-up call to Aaron O' Connor's side as a goal was needed.
With that, the goal did arrive. Browne's whipped free kick was headed goalward by Purcell, the shot stopper saved but Lee McKillen finished the rebound. Following the goal, a scuffle amongst the teams took place with the before mentioned Manulla Goalkeeper and Celtic substitute Luka Roddy receiving red cards. Both sides pressed for a winner, but to no avail.
Full Time: Boyle Celtic 1, Manulla FC 1.
Manulla restored their advantage just two minutes into extra time. A mix up in the Boyle defence allowed Dan Beya to score. The winners were reduced to nine men three minutes later as number three received a second yellow card.
Celtic searched for the equaliser, but it did not arrive as the full-time score after extra time read: Boyle Celtic 1, Manulla FC 2.
Boyle Celtic: C. Casey, D. Carlos, S. Purcell, J. Connolly, M. O'Connor, D. Foley, D. Browne, L. McKillen, D. Hughes, A. Calpin, M. Corrigan.
Subs: L. Roddy for Hughes (53 mins) O. O' Donohue for McKillen (90) S. Connolly for Calpin (100)
Referee: E. Deering