Soccer
Boyle Celtic's biggest game on Sunday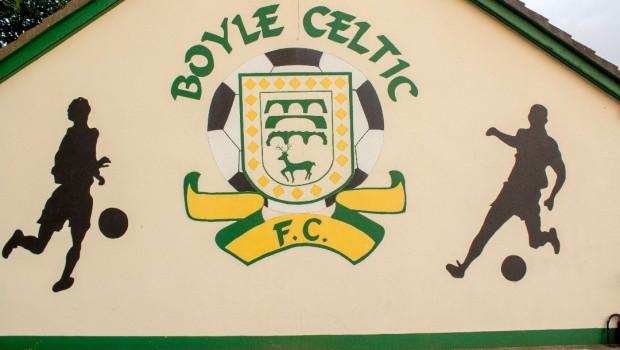 This Sunday see's what could arguably be the biggest game in Boyle Celtic's history.
Boyle have never progressed this far in the FAI Junior Cup before.

(FAI Junior Cup 7th round preview by Boyle Celtic PRO)
The previous best was a memorable 6th round game against Tipperary's St Micheals in Boyle about 3 years ago.
The challenge ahead now is a huge one in the shape of Vec Utd from Terenure in Dublin.
Currently sitting top of the premier divison with 8 wins from 8 games, the Dublin side beat Buttervant AFC 2-0 in the last round.
They won the quadruble last season and in joint managers Kevin O'Hanlon and David Spring are enjoying great success.
On the player front Boyle will have to watch out for this seasons top scorer Aiden Hyland, who is already on 24 goals. In the last three seasons he has notched up 85!
Another one to watch is Joseph Byrne who has 188 goals for the club and is close to being their all time top scorer.
But enough about them! Lets have a look at out own lads!
Boyle currently sit 5th in the league with only 9 games played. Most teams are on 14/15 games played. Boyle have won 7 drawn 1 lost 1.
Our good cup run as well as having players involved in the Sligo Leitrim team accounts for the low number of games played.
Last season we won the league having played 22 and won 21 drawn 1!
The season before we finished 2nd and the season before that we won the league!
Boyle have been at the top competing consistently for the last 10 years.
Under manager Darren Hurd he has brought this team up another gear.
Players such as John Connolly, Arron Calpin, Dessie Carlos and Lochlan Conboy have been the backbone of this team.
The teams performance in the last round against Ballina was one of their best, drawing 3-3 after 120 mins and then winning 4-1 on penalties in no small part to Kyle in Goals!
Boyle Celtic have proven they belong with the best and now they need your support to go out on Sunday and make club history.
Please make a big effort to attend the game and support the lads!
Kick off at Celtic Park is 2pm
(Boyletoday.com are proud sponsors of one of Sunday's match balls. Log onto this website on Sunday afternoon for full photographic coverage of the big game)