News
Meeting on 'Pilgrim Way' tonight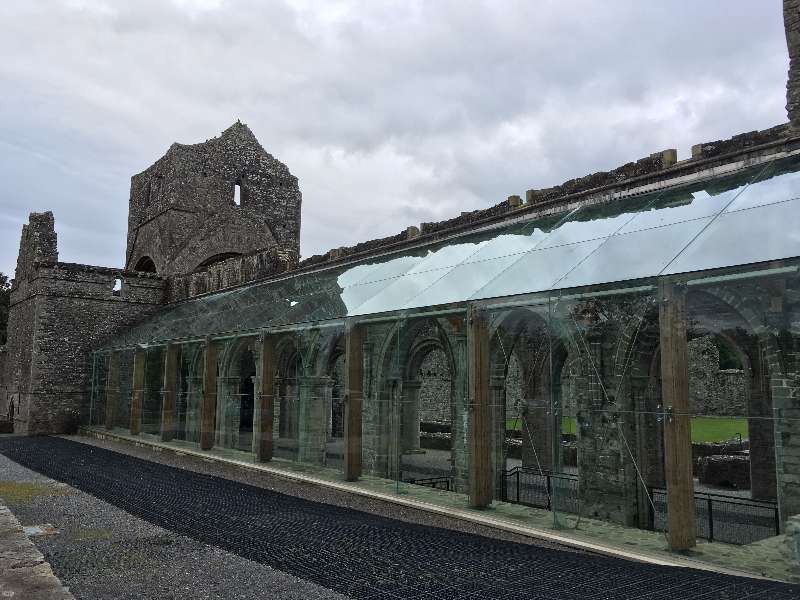 Boyle is set to be included in a new international tourism attraction titled " The Pilgrim Way" with a workshop on the plan taking place tonight.
The consultative workshop on the feasibility of the iconic Pilgrim Way for this area will be held in the Bush Hotel in Carrick on Shannon on Wednesday February 6th from 6.30pm to 9pm.
The aim is to develop an iconic international 'Pilgrim Way' based on the rich early Christian and Viking heritage of the Early Medieval period in Ireland.
Along with Boyle Abbey, other well known ecclesiastical sites including Scattery Island, Iniscealtra (Holy Island, Clare), Clonmacnoise (Offaly), Quaker Island (Lough Ree), Devenish Island (Lough Erne) and the iconic pilgrimage site at Lough Derg (St Patrick's) in Donegal, will feature on the attraction.
Many more, lesser known sites are included in the overall analysis for a total of more than 100 sites in total.
The inception of the project commenced in late 2018, when West Limerick Resources, in association with 13 local development companies (LDCs) and thirteen local authorities along the entire Shannon –Erne navigation, commissioned SLR Consulting and Alan Hill Tourism Development to investigate the feasibility of developing an internationally attractive, iconic Pilgrim Way along the Shannon Erne waterway.
The area under consideration embraces a 20km wide corridor from Kerry-Clare-Limerick on the Shannon Estuary northwards through the Shannon lakes to the Shannon-Erne Waterway through to the Erne system in Fermanagh-Donegal.
Tonight's workshop will aim to engage with local authorities, statutory heritage managers/ tourism & heritage operators/ community heritage activists/ transport and activity providers, heritage guides and NGO sectors.
Indeed anyone who can contribute to developing ideas on how an internationally significant Pilgrim Way might optimally function and operate along the entire Shannon-Erne system is invited to attend.
The promoters would like your input on the key heritage and conservation issues, as many sites are active sites of worship and sacred to their communities. They will also examine potential sustainable 'ways' to link these special sites (walk, cycle, boat, bus transport), as well as visitor management (accommodation, food, guidance, transport, parking etc).
Further details are available from [email protected]