News
Boyle Workhouse in Famine times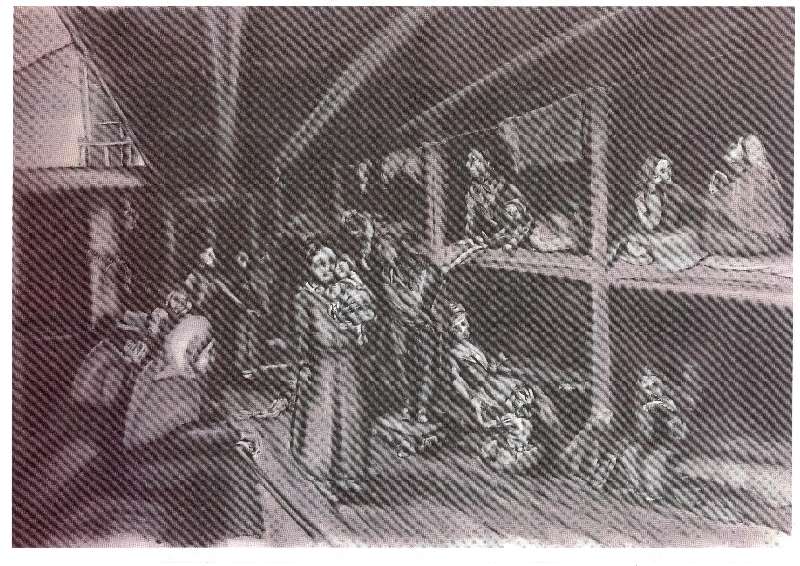 Barry Feely's latest publication, 'Without Hope or Dignity – Boyle Workhouse in Famine Times' will soon go to print.
In advance of publication Barry has contacted Boyletoday.com with the following information:
"Sometime ago you published a note on Boyletoday.com to say I was writing a book about Boyle Workhouse and emigration in Famine times.  I was looking for surviving descendants, outside of Ireland but with Boyle area connections. I had a wonderful letter from Mrs. Peggy Trombly, whose great great grandfather died in the Workhouse in 1884.  Her people were evicted from Rockingham in the 1830s and given six acres of land (the place of a cow) at Copse/Cashel.  His wife and two of their children also died that year from fever.  One of the surviving sons, Martin Shannon married Sarah Hannon and emigrated to Lawrence, Massacchuttes. USA where they reared six children one being Peggy's father.
In famine times, they lived in a small cottage under the one roof with the O Gara's who still live in the original homestead.  Her's was a good news story of a survivor.
The book is now almost complete and I hope to launch it in late October.
I still have room for some good news stories of famine survivors.
If anyone has any stories please contact Barry Feely.
(Image by Michelle Simon. Several other works by Michelle will feature in the book)