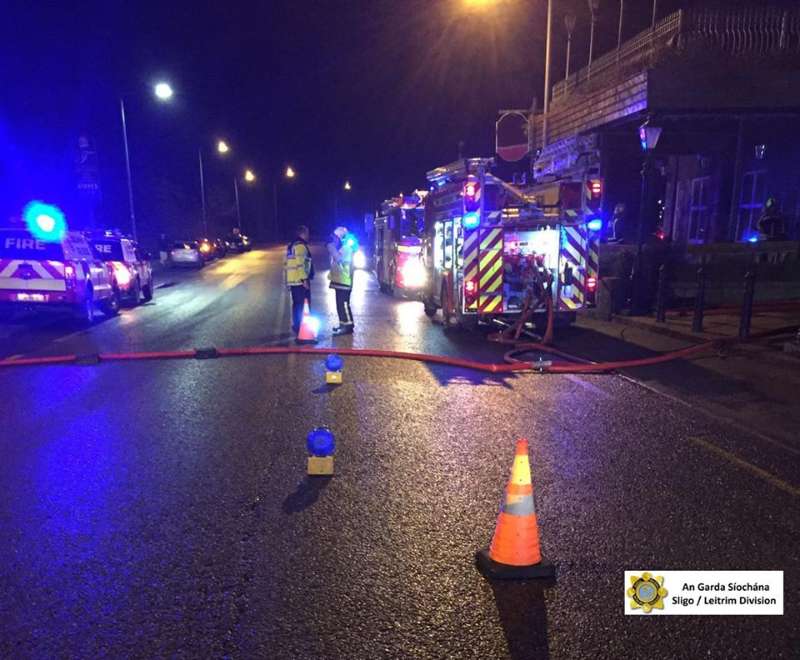 A call has been made for a joint meeting of the Boyle and Carrick-on-Shannon municipal districts in a bid to address the escalating events at the former Shannon Key West in Roosky which has seen a second arson attack on the building in the space of a month.
 Fianna Fail Councillor Joe Murphy said "I am seeking a meeting between the two municipal districts of Boyle and Carrick-on-Shannon in relation to escalating events at the former Shannon Key West Hotel in Roosky as we need to get county councillors from Roscommon and Leitrim working together on this issue".
"I will also be calling on an official from the Department of Justice to attend this joint meeting of the municipal districts. There has been very little information and no engagement with the county councillors and local community – we are learning of unfolding events through news reports which is simply not acceptable- We need serious engagement at the local level".
"The village of Roosky straddles the two counties of Roscommon and Leitrim and while the hotel is located in Co Leitrim it behoves all county councillors on both sides of the bridge to work together in relation to this issue," said Cllr Murphy.
Cllr Murphy said that he was liaising with his Fianna Fáil colleagues Cllrs John Cummins, Rachel Doherty, Sean McGowan and Sinead Guckian in relation to the issue.
"This is the second fire at the hotel which is earmarked to become a reception centre for asylum seekers and it is extremely worrying as there could have been a potential loss of life or serious injury. I would stress that this type of activity is not reflective of the people of Roosky and I condemn these type of arson attacks," concluded Cllr Murphy.