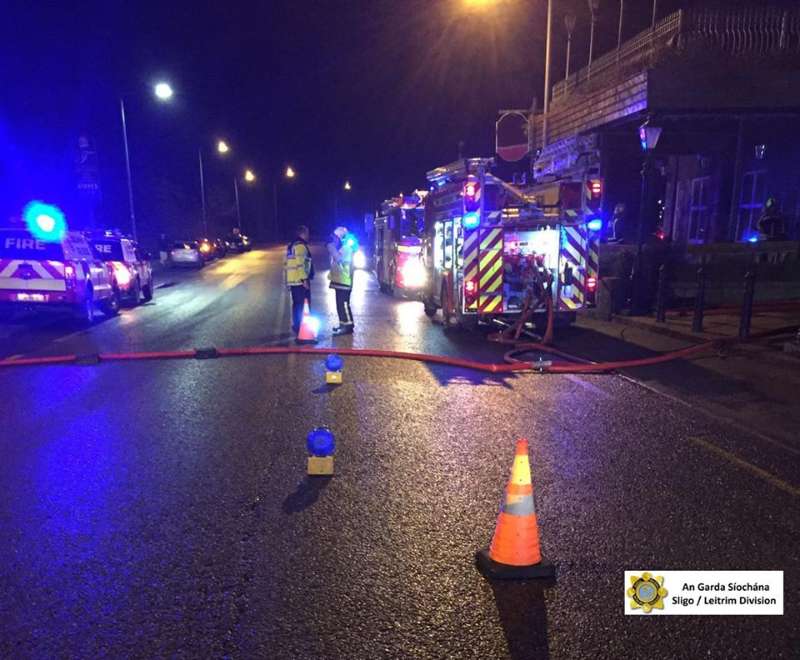 Gardai will conduct a forensic investigation following a fire that broke out at the former Shannon Key West hotel in Rooskey on Thursday evening.
Two units of the fire service attended and quickly brought the blaze under control.
The fire was first noticed shortly before 8pm.
It is not know yet how much damage has been caused to the vacant hotel with unconfirmed reports saying most of the damage is in the reception and bar area.
The premises had recently been identified as a possible centre to house asylum seekers.
It is understood that the property is currently the subject of legal proceedings.
(Pic courtesy Sligo Leitrim Garda Siochana)