News
Cannonball Ireland Run to visit Kilronan Castle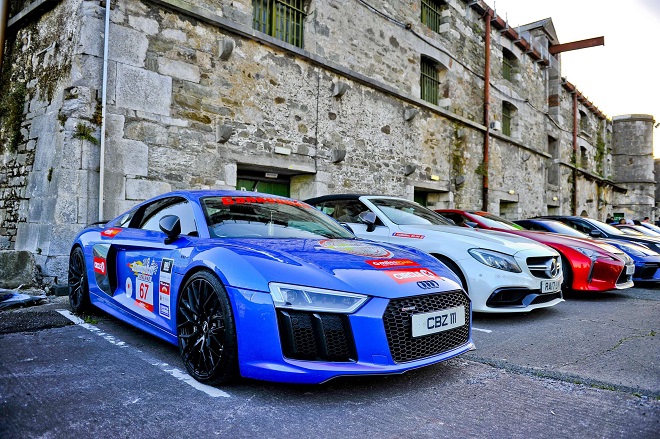 The route for this year's Cannonball Ireland Run has been announced and it will feature a lunch stop in Kilronan Castle between Ballyfarnon and Keadue on Sunday September 11th arriving at 1pm.
After leaving Kilronan Castle the spectacle will travel for a fuel stop in Roscommon but it is not known at this stage if the cars will pass through Boyle while en route.
Boyletoday.com has contacted the organisers for more details on the exact route while in this area and we will update viewers as soon as we get a response.
Cannonball Ireland is the annual gathering of supercar enthusiasts who drive in convoy on an adventurous and picturesque road trip around Ireland, raising funds for charity, which this year is the HOPE Foundation.
Starting on Friday September 9th in Malahide the supercar convoy will head to Fermoy and lunch in The Blue Haven Kinsale in Co Cork. They will overnight at the Brehon Hotel in Killarney in Co Kerry. On Saturday September 10th the convoy will leave Killarney and take a fuel stop at Circle K Ballysimon and then lunch at The Oslo Bar in Salthill Co Galway and onwards to Sligo town for the second finish line (at 6pm approx) and overnight stay. On Sunday September 11th the start line will be at Rosses Point Sligo and then lunch at Kilronan Castle in Ballyfarnon with a fuel up at Casey's Circle K in Co Roscommon before a big dramatic final finish line in Trim Co Meath on Sunday September 11th at 6pm..
Sponsored by milesPLUS fuel from Circle K, the fleet of supercars will include entries such as Lamborghini, Ferrari, McLaren, Aston Martin, Porsche, Rolls-Royce, Bentley and Maserati.
Cannonball was founded by Kildare businessman Alan Bannon and the benefit to the host towns for this event is estimated at €2,567,000 per year. Cannonball is fuelled by milesPLUS from Circle K as the main headline sponsor for 2022. This year's tour sponsor is Apache Pizza, and Cannonball's official partners include Galway Bay Brewery, Manhattan Popcorn, Bonavox, Karl Goodwin Motors, AB Signs, and BMW Ireland.