News
Disappointment as Cannonball not to pass through Boyle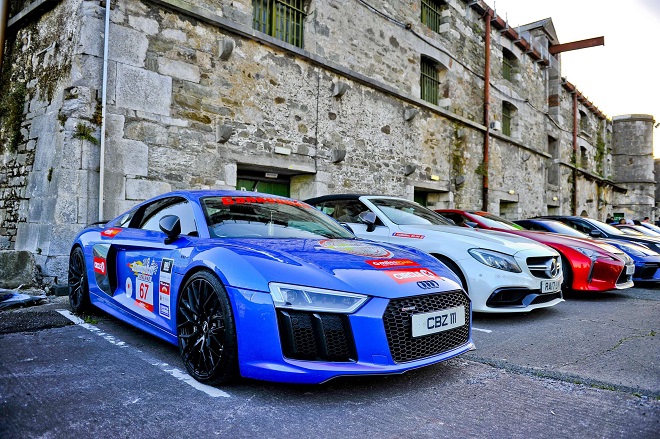 There is disappointment among motoring enthusiasts in Boyle and surrounding areas this morning as news emerges of a route change for Day One of Cannonball Ireland.
The super car event was scheduled to pass through the town on the afternoon of Friday September 15th on it's way to the finish in Ballina but in a surprise move, the route was changed by the organisers on Thursday night with the cars now not entering County Roscommon or County Leitrim at all.
The adrenalin fueled event is the largest organised road trip in Europe and the most exciting motoring and social event of the year with most of the worlds top mark cars such as McLaren, Lamborghini, Ferrari, Aston Martin, Porsche, Maserati and Rolls Royce taking part.
The event starts at Malahide Castle on Friday 15th at 10.30am making it's way to Ballina for a 6pm finish.
The cars were due to come to Boyle via the N4, travelling onto the R294 (old Carrick Road) entering the town via Christ the King, Shilling Hill and Military Road, St. Patrick Street and onto Ballina via the R294.
It now seems the cars will take a more northerly route and travel from Cavan to Collooney via Dromahaire, Ballintogher and Ballygawley.
On Thursday night, Boyletoday.com asked the organisers why the route has changed but we have not yet received a reply.
It would now seem that the Collooney roundabout with the N17 is the nearest location for spectators from Boyle to see the event.
You can view Day One route map here
On Saturday the route takes the 190 super cars from Ballina to Limerick and on Sunday from Limerick to the finish in Kilkenny.
In an exciting move, this year Cannonball will have a live tracker in their lead car so you can track exactly where they are on their route.
Cannonball, fueled by milesPLUS from Circle K, has raised over €1,400,000 for Irish charities to date.