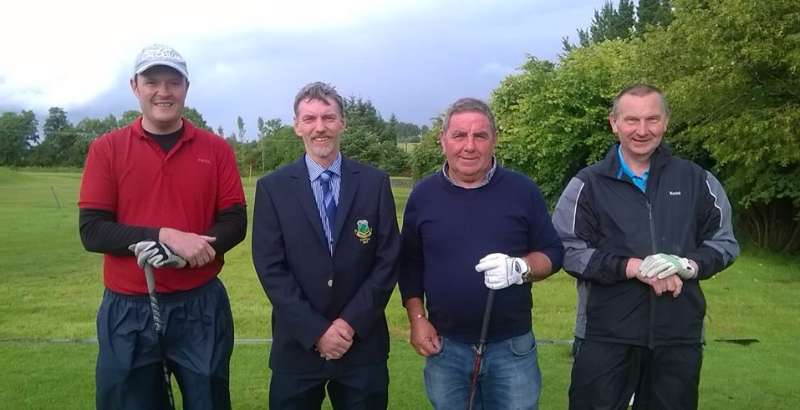 The Presentation for the Captain;s Prize took place on Sunday Evening.
Captain Gerry O'Hara thanked all who took part and he also thanked those who helped in making the Day a great success.
He thanked the various committees for all their hard work throughout the Year.
Gerry Congratulated all the winners on the day.
The List of Prize winners were as follows
1st Charlie O Donnell , 2nd Peter Leydon , 27 Gross Patrick Egan , 3rd Michael Simon , 18 Nett Lorcan Egan , Cat 1 Terry Canning , Cat 2 Vincent Egan , Cat 3 Frank Flanagan , Past Captain Brendan Gaffney , Senior Michael Reid , 1st Nine Gerry Nerney , 2nd Nine Gerry O'Dowd , 3rd Nine Sean Heslin.
The Ladies winners were 1st Liz Dwyer , 2nd Aisling Gaughran , Gross Tish Perry , 3rd Claire Cryan