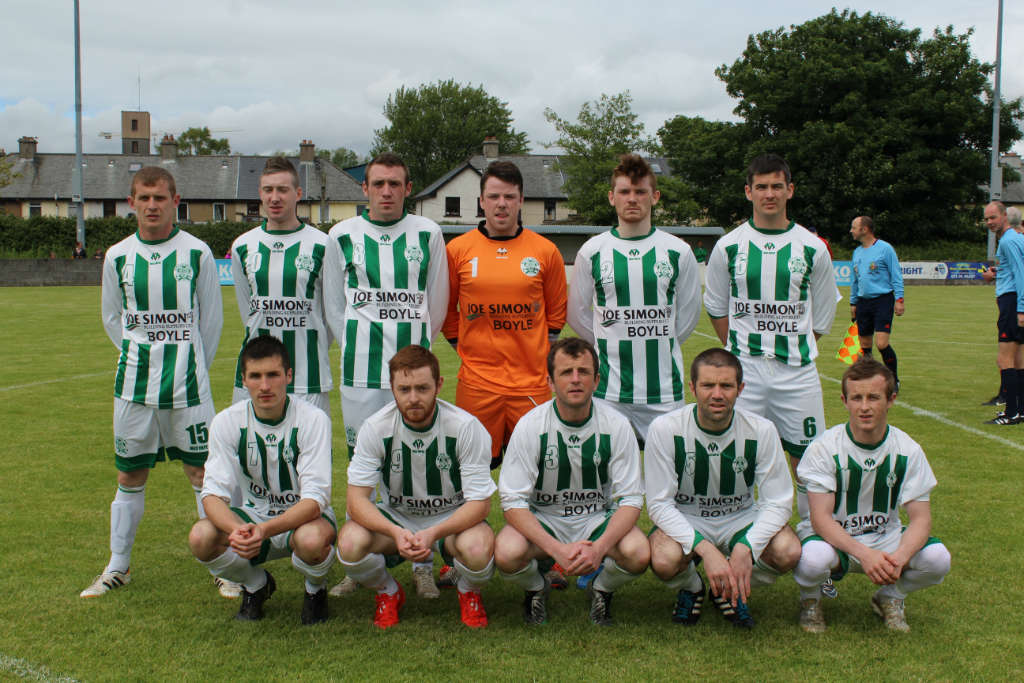 There was no silverware coming over the Curlew's this Sunday evening as Boyle Celtic lost 5-1 to a stronger City United in the Champions Cup final played in Ray McSharry Park.
Having won the Yeats Cup last week, Celtic headed to Sligo hoping to make it another super Sunday for the Boyle team.
The scoring started quickly when City hit the net with 4 minutes on the clock.
Boyle were just composing themselves when another goal was blasted home two minutes later by City player Gary Rooney.
'Celtic were dealt a blow after 18 minutes when Niall Brennan went down and had to leave the field with a knee injury.
At the half time whistle the score was 2-0 but on the resumption City hit once again with a goal in the first minute to make it 3-0.
Boyle dropped the heads and City took advantage to extend their lead.
4 nil with 56 minutes gone.
Luka Roddy's shot on goal was saved by the City keeper before Lochlainn Conboy got Boyle's first and only goal when he headed an O'Donoghue pass into the net.
Gary Rooney was once again on target after 68 minutes with a great goal into the top corner to make it 5-1.
And so it remained at full time. City United were deserving winners of the Champions League Cup.
Boyle Celtic:
Kyle Suffin, Gerry Brennan, Owen O Donohue, Lee Mc Killen, Lochlan Conboy, Sean Purcell, Dessie Carlos, Michael Corrigan, Niall Brennan,(Capt), Shane Battles, Luka Roddy, Sen Mc Cormack, Niall O Donoghue, Aaron Sharkey, Aaron Calpin, Marcus Guckian.
The season is now over until August 30th.