Events
Christmas Courtyard Market on Saturday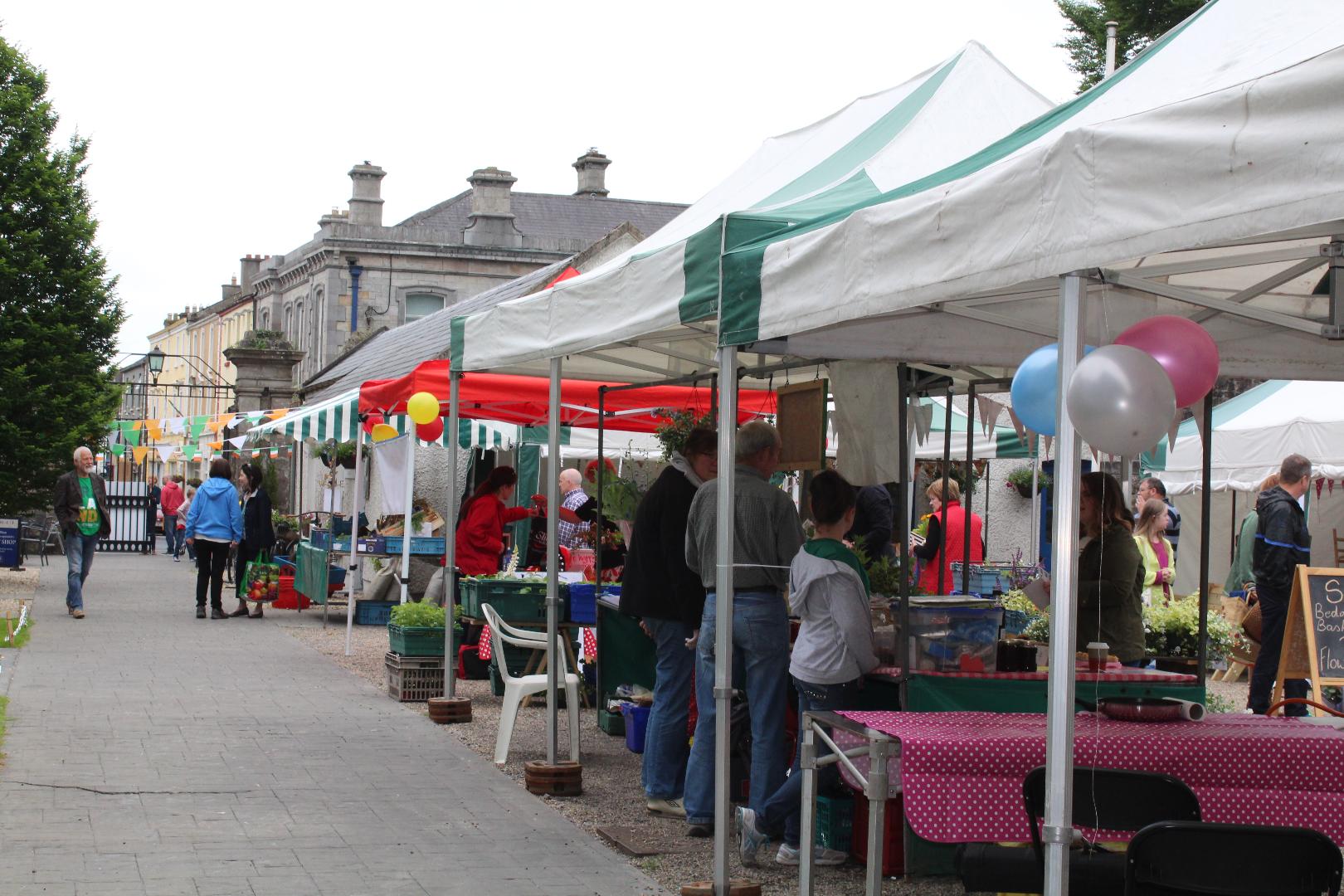 The all weather Christmas Courtyard Market will take place this Saturday in the grounds of King House, Boyle from 10am until 2pm.
This Saturday, there will be live music from Music Generation from 12 noon plus come and meet Frosty the Snowman.
With such a wide array of products at the Courtyard Market, Boyle you will find a lot of what you are looking for, all produced locally and all in one place!
Here, take a quick tour with us and see what's in store for you at this special Christmas Market, this Saturday between 10am – 2pm.
Fresh organic meat can be sourced from our very popular butcher!
Cranberry Sauce can be bought from Flo. Sundried Tomatoes, Olives and Cajeta from Leitrim Hill Creamery!
Whilst fish lovers can be spoilt for choice with the wide selection of quality fresh fish from Nicola.
Just steps away, you will be amazed at all the vibrant, fresh vegetables and fruit offered by Good and Green Organics. Brought to you by this local producer, the quality is really very special. Perfect for a Christmas feast.
For a wide selection of mince pies and cakes again Flo has everything you are looking for including a scrumptious offering of gluten-free products. Don't forget to visit Maureen for her famous Plum Puddings and Hand-made Christmas Cakes. Then across the Courtyard is Keenan's Bakery which has even more gorgeous cakes and bakes.
Then nip to Rainer for some quality teas. Or pop back to Maureen for some of her delicious juices.
Then let the kids delight at Bia an Domhain's Gingerbread houses!
For a gorgeous selection of quality cheeses, there is only one place you need to visit – Leitrim Hill Creamery, which has beautiful Christmas Cheese Boards to enjoy at home or give for gifts.
With each quality local producer just steps away from each other, buying your Christmas food and goodies this year has never been easier.
The only slight problem might be not tucking into it – before the big day!
However, with Flo and Leitrim Hill Creamery taking orders for special collection from the Courtyard Market, Boyle the following Wednesday (21st December), you can ensure you have an extra special supply of gorgeous products for your own festivities or gifts.
Flo's pre-order list is included, as is Leitrim Hills amazon array of gift products, including the beautiful Holiday Gift Set, Sweet Leitrim Cajeta and Goat's Milk Fudge Holiday Set, Delux Artisan Irish Cheese Board (Serves 8-10) and the Artisan Irish Cheese Board (Serves 4-6).
Flo can be texted directly on: 0868487137 (Orders to be given before Sunday 18th) and Leitrim Hill Creamery: 0851852385 (By WhatsApp)