Soccer
Draw made for FAI Senior Cup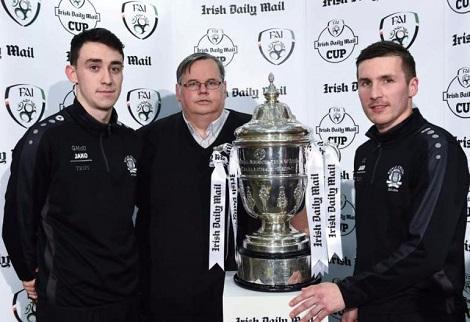 Following their great win on Sunday last and qualification for the last four in the Junior Cup, Boyle Celtic will play in the FAI Senior Cup competition next year.
The draw for the competition took place in Abbottstown in Dublin on Tuesday and Boyle have been pitted against Killarney Celtic.
The qualifying round game is scheduled for April 30th.
Pictured at the draw are Celtic players Gerard McDermottroe and Dessie Carlos with Killarney representative Padraig Hartnett.
(Pic Dave Maher/Sportsfile)