News
Drumanilra Farm shop opens today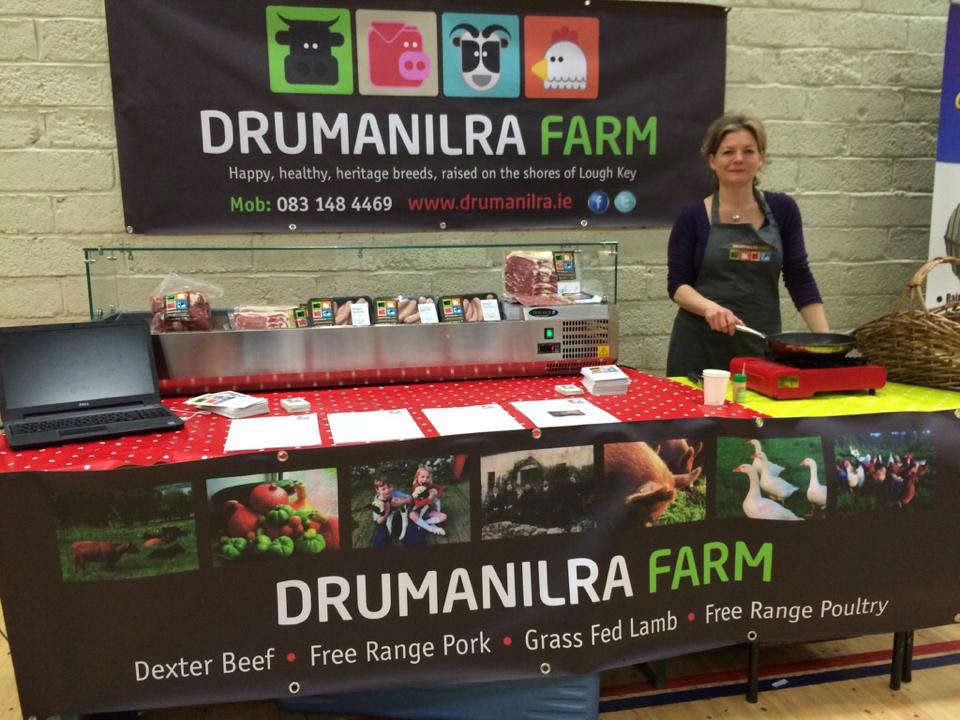 Popping back up on April Fool's Day and it's no joke!!
We are delighted to announce that our Boyle Farm Shop will be popping back up on 1st April and this time for good!
After the success of our Christmas Pop Up Shop and having persuaded a fantastic craft butcher, Rory Quinn, to take on the project, our Farm Shop will be opening Monday to Saturday 9am to 6pm from 1st April 2015.
We will have a range of organic and free range meats, featuring our own Drumanilra Farm produce and organic meats sourced from other local producers.
We will also have a small deli counter selling artisan Irish Cheeses, Olives, Salamis, locally baked Breads and Pastries, Free Range Eggs from the farm and Organic Salad and Veg from our own farm and local growers.
We can now take pre-orders for organic Leg of Lamb, Leg of Pork and Dexter Beef Roasting Joints for the Easter weekend.
We will also be stocking Irish Organic and Free Range Chickens. Orders by Email, Facebook Message or Telephone 0831484469.
We hope you'll pay us a visit! Drumanilra Farm Shop, Bridge Street, Boyle. Next door to Taylor's Interiors!