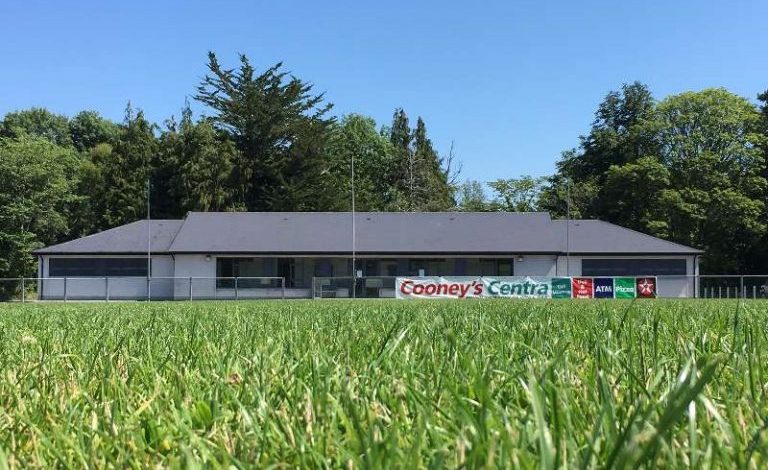 Boyle GAA club and Boyle Community Tennis club are among a number of clubs nationwide have been awarded funding for equipment under the Sports Capital and Equipment Programme.
Minister for Tourism, Culture, Arts, Gaeltacht, Sport and Media, Catherine Martin, T.D, and Minister of State for Sport and the Gaeltacht, Jack Chambers, T.D., have announced  €16.6 million in equipment grants under the latest round of the Sports Capital and Equipment Programme (SCEP). 
Local Fine Gael TD and Minister of State Frank Feighan has welcomed the allocation of €106,771 to sports clubs in North Roscommon within the Sligo Leitrim Constituency.
They include:
Ballyfarnon Community Group Repair of floor in Ballyfarnon Community Centre Roscommon Badminton €6,200
Boyle Community Tennis, Association Boyle Community Tennis Club Equipment Roscommon Tennis €4,499
Boyle GAA Club Grass mower, pitch roller & storage container. Roscommon Gaelic Games €24,225
"I wish to congratulate the successful applicants and in particular the officers of the clubs who put together the applications which took time and patience.
"I also wish to acknowledge Ministers Catherine Martin and Jack Chambers for allocating the funding to help sporting communities across the north Roscommon area especially during these challenging times.
" As Minister for Well Being and Health Ireland I would like to see more participation is sport especially among our younger population, the provision of this funding to improve club's equipment will encourage more engagement in active sport and help realise the immense benefits that physical activity can bring to our lives" concluded Minister Feighan.
Minister Martin Stated "In terms of choosing the successful projects, the full assessment procedure and scoring system was published in advance. Priority was given to projects that will increase participation, that are located in areas with higher levels of socio-economic disadvantage and to organisations that did not receive significant funding under the Programme previously. In terms of how applications were scored, I am particularly pleased that an even greater emphasis was placed on encouraging increased women's participation in sport. We remain committed to further capital investment in sport and while today's grants relate mainly to relatively small equipment purchases, later this year we will announce the allocation of grants for capital projects under the Programme."
Minister of State with responsibility for Sport, Jack Chambers T.D., highlighted the diversity of projects being funded: "I want to congratulate all of the successful applicants in receipt of grant funding today, particularly the volunteers at club level who made the applications and are the lifeblood of clubs and sporting organisations all over the country. Under this year's programme, funding is being allocated to the clubs, schools and organisations which are striving to serve all of the community and especially those groups where there are traditionally lower participation levels. There is also a particular focus on promoting and growing female participation levels across our sports.
The news has also been welcomed by Deputy Denis Naughten.