Events
Event funding now available for Social Inclusion Week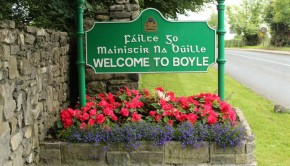 Roscommon County Council are preparing for the upcoming 'Social Inclusion Week 2022'
If you have been involved before or if it is your first time joining in, please read the following;
Roscommon County Council's Social Inclusion Unit invites you to participate in Roscommon Social Inclusion Week 2022; This year Social Inclusion Week will run from Monday 16th October – Sunday 22nd October 2022.
Social Inclusion Week aims to highlight the positive work that communities, agencies, and other organisations are involved in, in reducing social exclusion and poverty in County Roscommon. The week also seeks to raise awareness of the barriers experienced by citizens of County Roscommon that lead to social exclusion and promote an understanding of inclusion throughout the County. The theme for 2022 is "Welcoming New Communities".
If your agency, organisation or group would like to be part of Roscommon Social Inclusion Week and can organise an event/activity; with a focus on Welcoming New Communities, please complete the online application form via My Online Services at the following link: Social Inclusion Week Grant Application Form where you will be required to login or register to My Online Services.
*Events considered for funding, must be Free of Charge.
Closing Date for Submitting the online Application Forms is Sunday, 2th October 2022 at 9.00p.m.
All queries must be directed to [email protected]