News
Extra Shuttle Bus added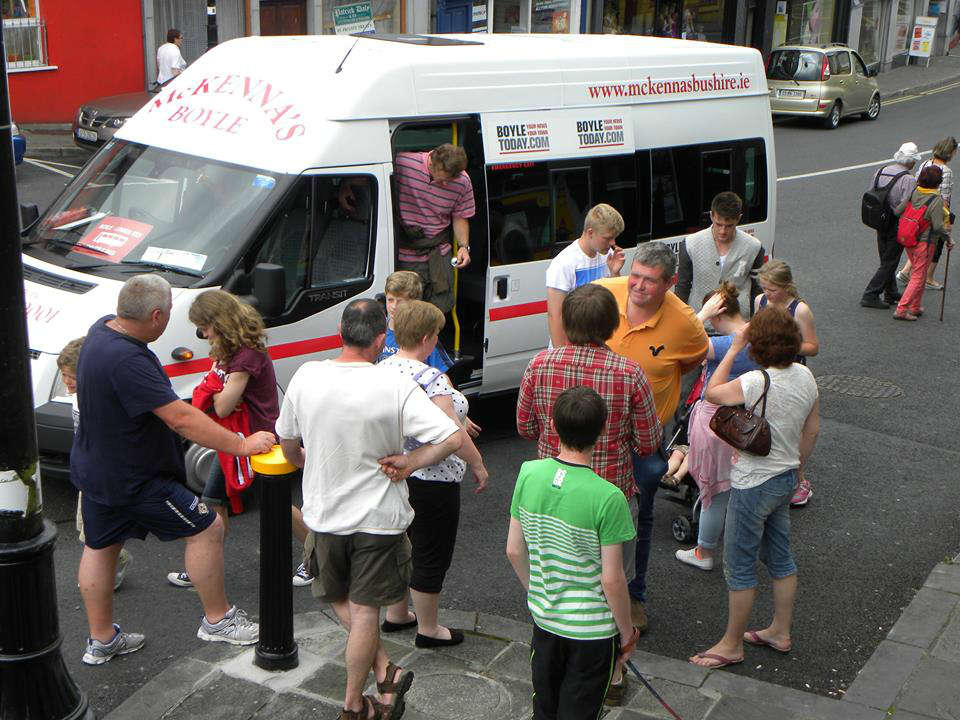 Over 200 people have now availed of the Boyletoday.com sponsored Shuttle Bus between Lough Key Forest Park and the town.
In response to requests from members of the public, an extra bus will operate during the 10 days of the Arts Festival.
The extra bus will leave Boyle at 7pm (Crescent), 7.15 (King House) and 7.30 (Lough Key)
Frequency will increase to three runs on Sunday 27th July and Sunday3rd August.
The above is in addition to the following:
Pick up location: Crescent Boyle at 12pm and 5pm: Military Road, Boyle 12.10 and 5.10: Lough Key Forest & Activity Park 12.30pm and 5.30pm.
Price: Adults €1. Children under 16yrs (must be accompanied by an Adult) 50 cent.
Ticket price provides excellent value while encouraging visitors to visit both Lough Key Forest & Activity Park and Boyle town.
(Boyletoday.com photo shows a passengers exiting from a full bus on Tuesday morning)