Vacancies
Further job opportunities at Drumanilra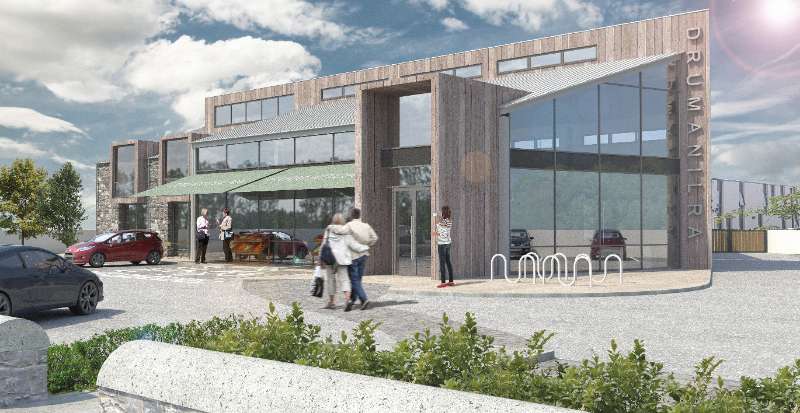 Drumanilra Farm Kitchens are hiring!
"We are gearing up to open the first of our new Drumanilra Farm Kitchens in Carrick on Shannon this November!! We are now putting together our Production Kitchen and Bakery Team".
"We are looking for an experienced Production Kitchen Chef, and an Artisan Bread Baker, to lead these teams. They will help us produce fantastic food for sale in our Farm Shops and Restaurants, in Carrick on Shannon and Strandhill".
"You'll be based in our Production Kitchen and Bakery, just outside Boyle".
"You'll be using organic ingredients from Drumanilra Organic Farm, and from other local and organic growers. If you fit the bill, or know anyone who does, please get in touch and/or help us spread the word".
You can read more about this and other open positions here
(Image shows Drumanilra's new restaurant that is planned for Boyle)