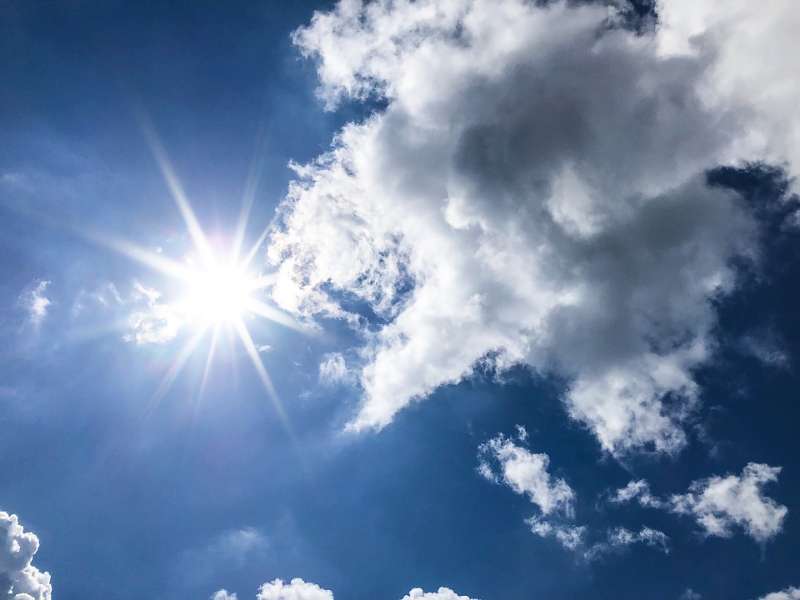 Met Eireann has issued a Status Yellow weather warning – but not the usual one!
This time it is for high temperatures with 30 degrees forecast over the next three days.
Mount Dillon in Co Roscommon was one of the hottest places in Ireland yesterday at 28 degrees.
The forecast for Wednesday says that any shallow mist or fog patches will clear soon after dawn. Dry, sunny and very warm or hot today in light east to southeast breezes, sunshine may turn hazy in places due to high cloud. Temperatures this afternoon will range from 27 to 30 degrees Celsius generally, possibly a shade higher locally. Temperatures may be slightly lower on the coast if a sea breeze develops this afternoon.
Friday: Very warm or hot again on Friday, with sunshine in all areas and afternoon temperatures of 25 to 30 degrees Celsius generally, a few degrees less in eastern coastal counties and on along the coasts in refreshing sea breezes.
Weekend: Continuing generally dry over the weekend. There will be more cloud about especially in western and northern counties, where a little rain is possible in places later Saturday but it will still be very warm with afternoon temperatures in the mid-twenties, possibly higher in some southern areas.
Dry in most places on Sunday but cooler in the north and northwest with temperatures in the high teens and low twenties but warmer in Munster and Leinster with temperatures in the mid-twenties.
Early days of next week (Monday to Wednesday): There is some uncertainty but latest indications suggest rather more in the way of cloud, but some sunshine. Dry much of the time on Monday but increasing chance of some showery rain developing, however at this stage amounts look small. Still warm on Monday and Tuesday but possible turning fresher later.