Vacancies
Job vacancies at Drumanilra Farm Kitchens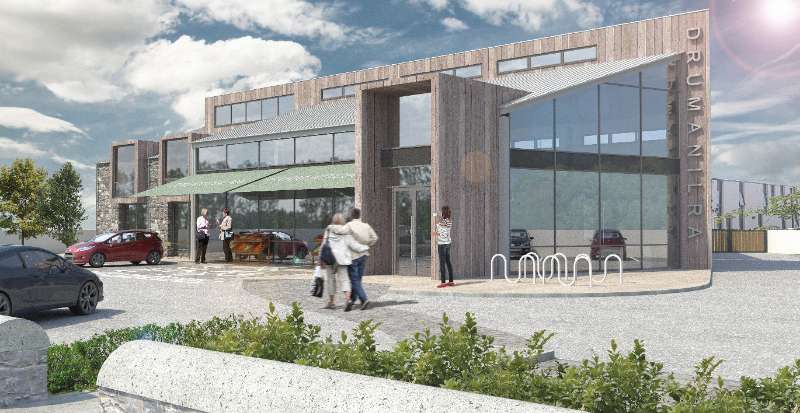 Drumanilra are now recruiting positions on our senior management team!
Interested or know someone who fits the bill?
You'll find everything you need to know on our website: www.drumanilra.ie/careers-at-drumanilra or read on for more information!
The Drumanilra Farm Kitchens are restaurants and farm shops, serving organic food, direct from our own organic farm, based in the North West of Ireland.
Drumanilra Farm Kitchen, Strandhill, is the first of the two restaurants and farm shops opening in the North West, over the next 8 months. The second will be Ireland's first ever "drive-through", organic, fast food outlet in Carrick-on-Shannon. Our third premises, our flagship restaurant and farm-shop food hall, will open in Boyle in 2021. Visitors to the restaurants and shops will be encouraged to visit our organic farm, a 35 minute drive from Strandhill, and 10 minutes from Boyle, to see at first hand, the provenance of the food we prepare.
Our new Drumanilra Farm Kitchens will build on the success of our popular and award-winning Drumanilra Farm Kitchen in Boyle, Co. Roscommon, voted best place to eat in the County, by Trip Advisor reviewers. They will serve local, organic, wholesome, sustainable food, rooted in place and assured provenance, and grown by us and other like-minded producers.
We need an exceptional team of skilled and passionate people to continue our journey with us and help us realise the Drumanilra vision. We are now hiring to senior positions on our management team including: Head of Operations, Farm Manager, HR and Systems Manager and Head Chef, Strandhill. Job descriptions are now live on our website. We'll be advertising further Food and Beverage Team roles for Drumanilra Farm Kitchen, Strandhill, in January 2020, so be sure to keep an eye on our website Career's Page!
Please share and help us create a fantastic team to bring the Drumanilra project into the future!
Thank you and Merry Christmas! Justina, Liam and family.
(Image shows the proposed flagship Drumanilra Farm Kitchen in Boyle, due to open in 2021)