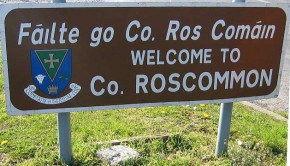 The Western Development Commission has published a series of infographics showing sixteen key statistics for each of seven counties under the WDC remit and for the Western Region including Roscommon.
The statistics highlighted on the infographics show county information and characteristics in an accessible and lively way.
The data is from the CSO's Census of Population in 2016.
In Roscommon :
The population of the county is 64,544
16.6% are over 65 and 21.2% are under 15
73.2% live in rural areas
35.7% have a third level qualification
9% work in agriculture
57.4% are in very good health
59.9% are in the Labour Force
12.8% work in industry
Average travel time to work is 26.4 minutes
You can view the infographic here